Fusion Windsurf Foil
The Fusion Exocet Foil is designed specifically for the easiest freeride experiences in the windfoil discipline.

Developed to excel with freeride-oriented boards and no-cam sails under 7m2, the Fusion foil is ideal for learning windfoiling and for those seeking a light wind sailing experience.

Featuring the low-aspect 950 front wing, the foil takes off at the lowest of winds and flies undisturbed through lulls. The back wing pitch can be adjusted to adapt to the flying condition and rider level.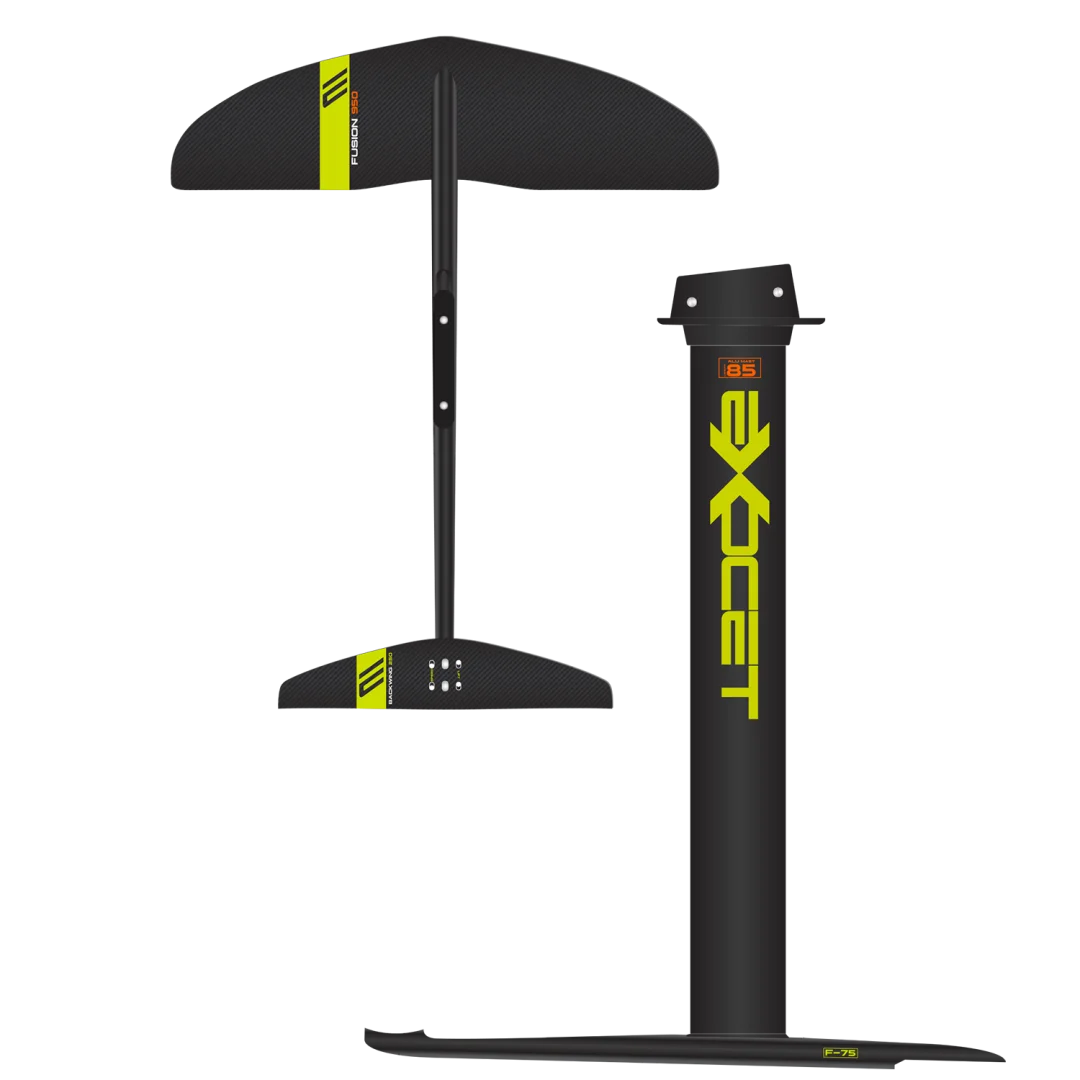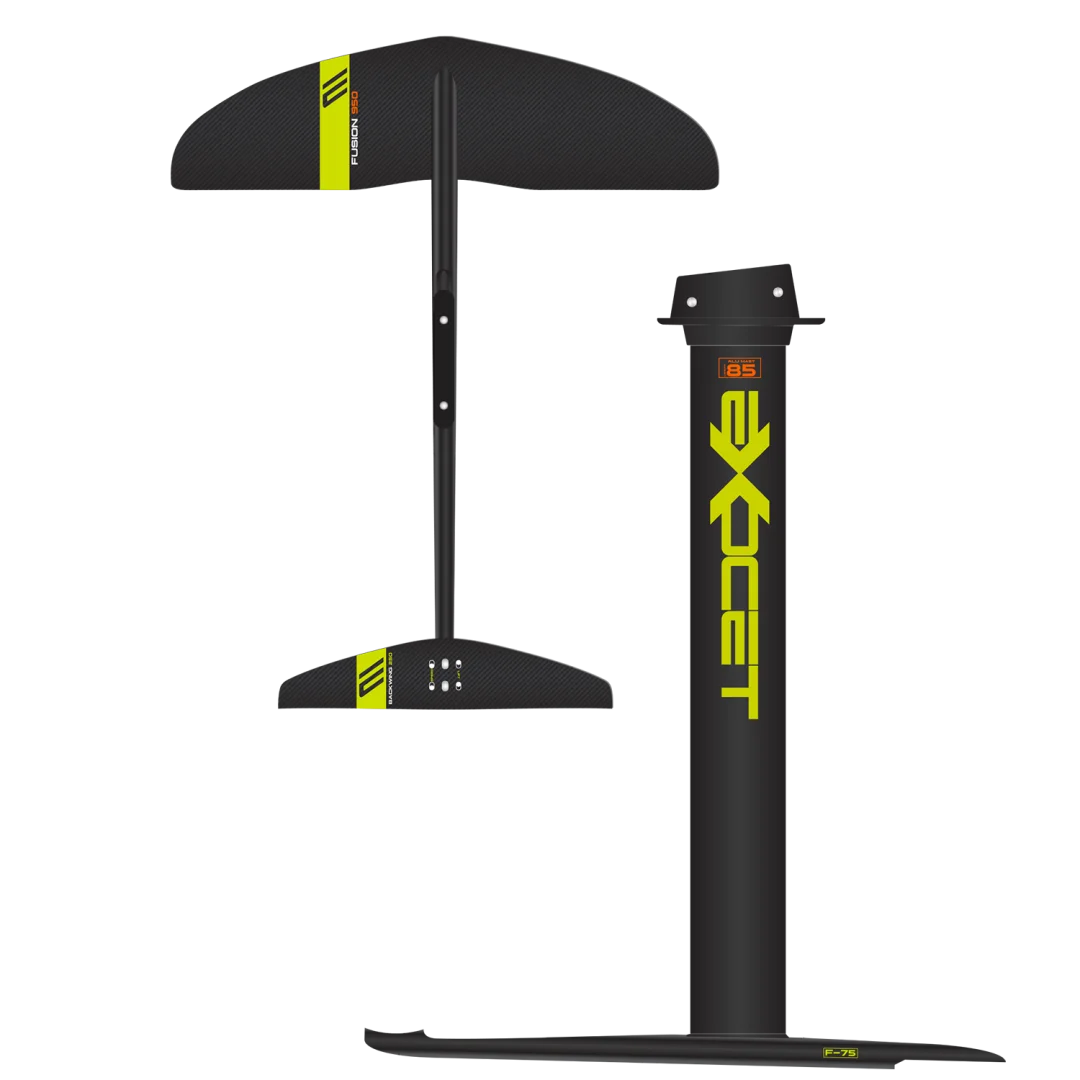 Tech Specs
ALUMINIUM MAST & FUSELAGE
ALUMINIUM MAST & FUSELAGE
The mast and fuselage are manufactured using high-quality aluminium and deliver the best weight-to-stiffness-to-price ratio.
CARBON WINGS
CARBON WINGS
To cut weight and reduce flex, both the front wing and stabilizer are manufactured in a full carbon layup.
SCREWS
SCREWS
Fusion foils are supplied with stainless steel 8mm countersunk hex-head screws with drivers.
ACCESSORIES
ACCESSORIES
All fusion foil sets come with a handy Foil Bag for protection and transport.
DEEP TUTTLE
DEEP TUTTLE
Fusion foil sets are supplied with a Deep Tuttle adapter by default.