Cross IV Silver
From flat water blasting to bump & jump to and wave riding, the Cross is designed to excel in the widest range of conditions.

Its reworked shape, redistributed volume, and three fin boxes result in an incredibly responsive ride with impressive speed and comfort.

With multiple strap positions, the Cross can be easily adjusted to better suit the conditions and skill level of the rider.

For those seeking even more agility, the Cross can be configured with a thruster setup, transforming it into a highly maneuverable wave board.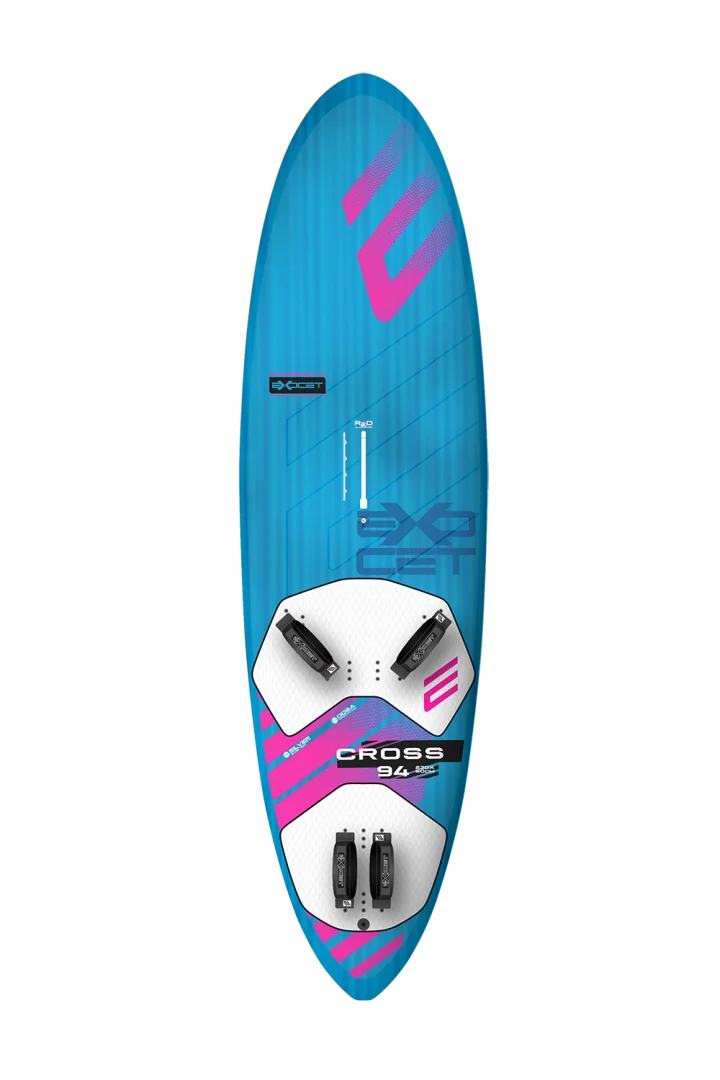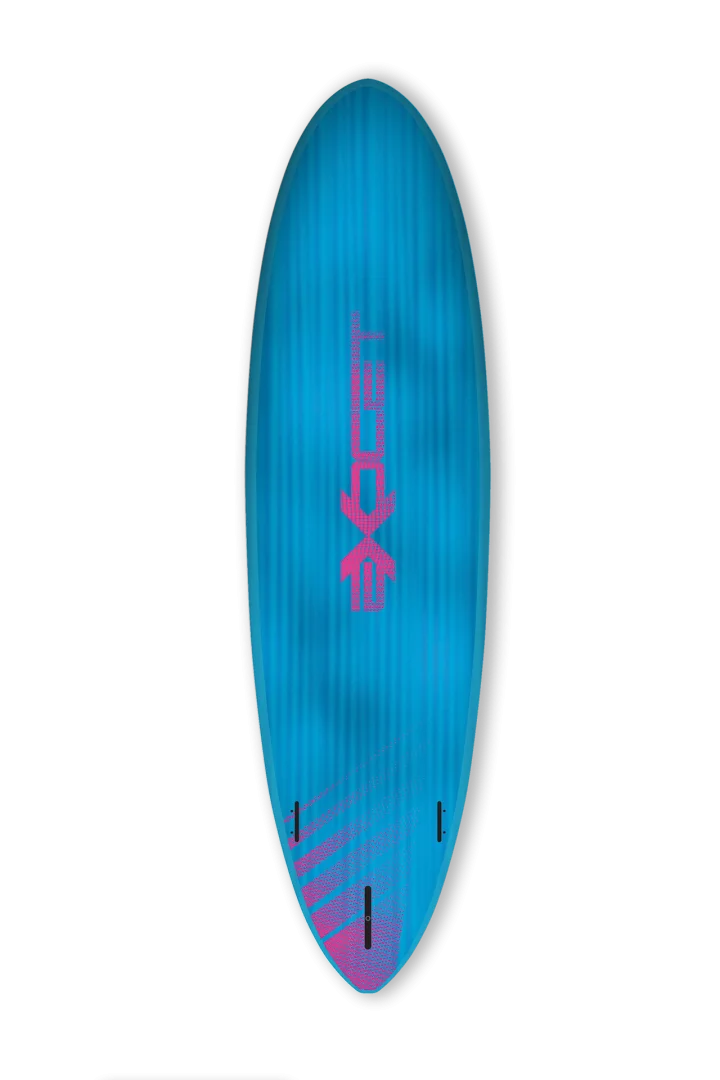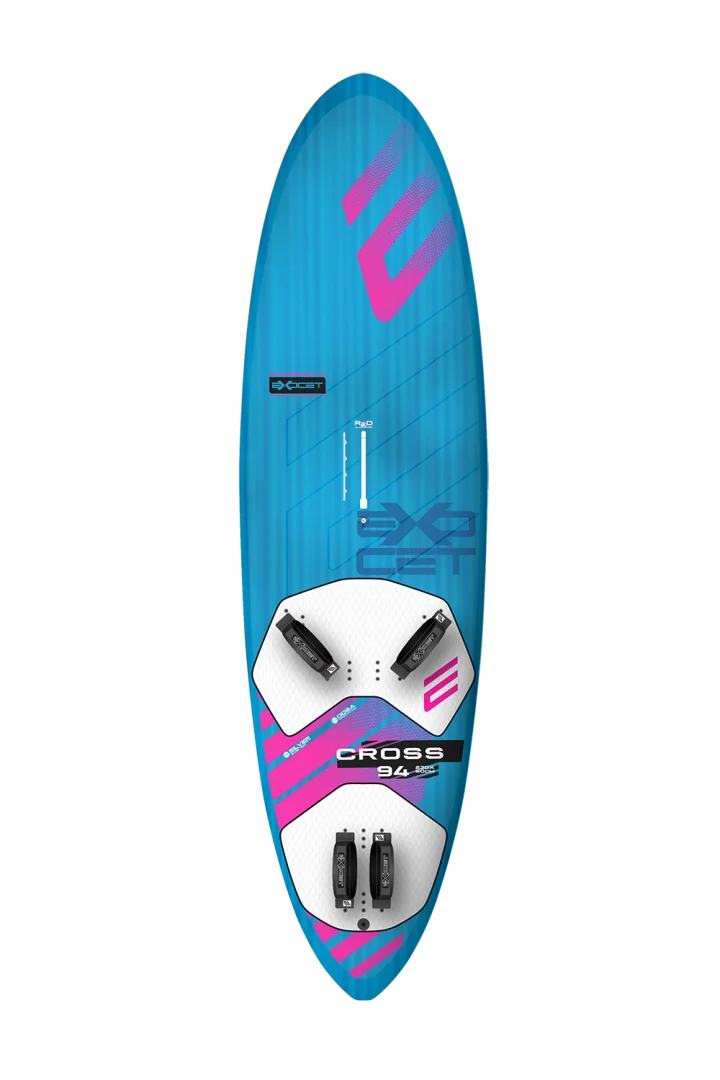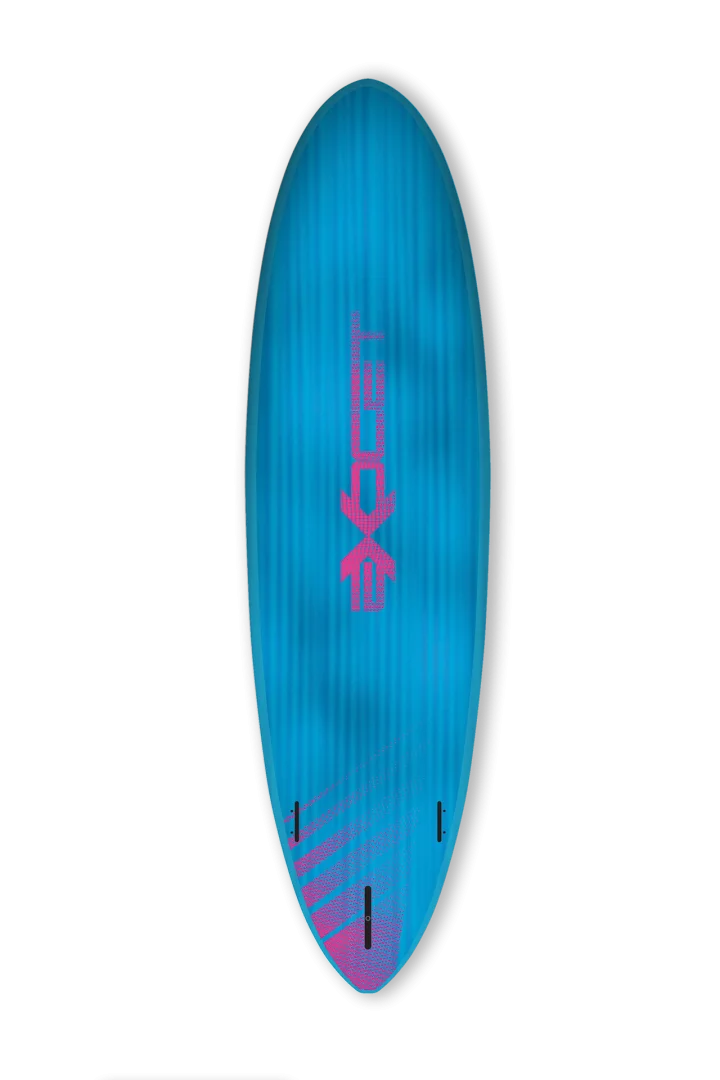 Characteristics
ALL TERRAIN
Cross boards strike a balance between wave and freeride designs, making them the most versatile option in the lineup. These boards are specifically crafted for intermediate to advanced riders who are seeking to explore more challenging conditions.
FLEXIBLE SETUPS
With features such as multiple footstrap options and various fin setups, riders have the flexibility to fine-tune their boards between high-wind blasting in choppy waters and more moderate wave conditions.
Tech Specs
SILVER CONSTRUCTION
SILVER CONSTRUCTION
The Silver Construction features a high-quality build that combines a full-wrap PVC deck and bottom with fiberglass layers. This construction results in a premium product where the full-wrap PVC contributes to excellent stiffness. Boards built with this construction are able to maintain a lightweight and durable hull.
BOTTOM SHAPE
BOTTOM SHAPE
A light V bottom shape for a smooth and comfortable ride even in chop.
REFINED ROCKER
REFINED ROCKER
A refined shape and curvature of the rocker enhance the board's acceleration.
FOOTSTRAP POSITIONS
FOOTSTRAP POSITIONS
All sizes of the Cross board feature multiple inserts, allowing riders to customize their footstrap positions according to their preferred style and conditions.
MULTIPLE FIN SETUP
MULTIPLE FIN SETUP
The board is designed to work in single-fin and thruster configurations. All sizes are delivered with MFC freewave fin.
DOUBLE DENSITY SHOCK ABSORBERS (DDSA)
DOUBLE DENSITY SHOCK ABSORBERS (DDSA)
Positioned beneath the rider's feet when secured in the footstraps, the shock absorbers are designed to offer heightened comfort during challenging conditions and landings from jumps. The combination of triple layer footpad and DDSA minimizes strain on the rider's body, particularly during some heavier landings, and enhances overall comfort.
Comparison
Product
Technology



Volume



Length



Width



Weight +/- 6% KG



Fin Box



Sail Range



Cross IV 94 Silver
SIlver
94 L
230 cm
61 cm
6.8 kg
Power Box + 2x Slot Box
4.0 - 6.8
Cross IV 104 Silver
SIlver
104 L
230 cm
64 cm
7 kg
Power Box + 2x Slot Box
4.5 – 7.5
Cross IV 114 Silver
SIlver
114 L
232 cm
67 cm
7.2 kg
Power Box + 2x Slot Box
4.7 – 8.0
Gallery