RF Foil Carbon
The RF Foils were designed with one goal in mind: to perform exceptionally in any conditions while remaining incredibly accessible.

Their unique shape features a relatively flat deck plan and optimized volume distribution, making it easy to take off while also absorbing any minor impacts during loss of flight. The foil box placement guarantees rapid take-off over a short distance. The design is adaptable to any foil type, resulting in a more stable, comfortable, and efficient flight experience.

The 81 model boasts a thicker outline and more consistent rails. Additional work on the deck's shape allows for sailing higher with increased comfort, while eliminating the braking effect upon water contact. With four different volume options available, the RF Foils can be tailored to suit both race and slalom foil programs.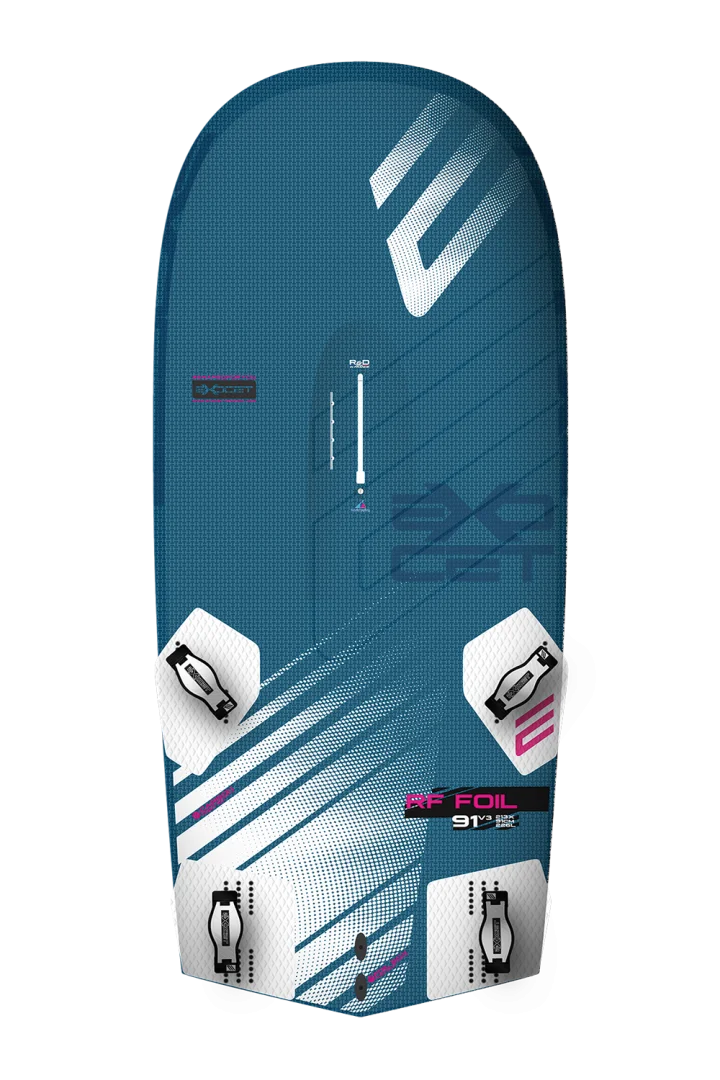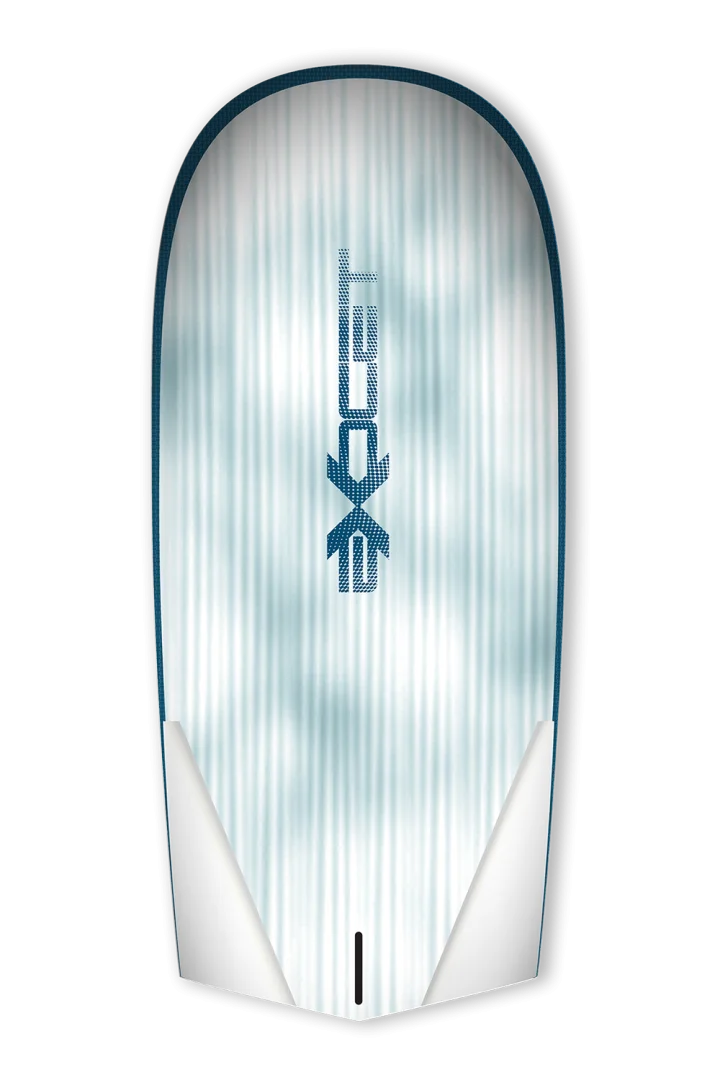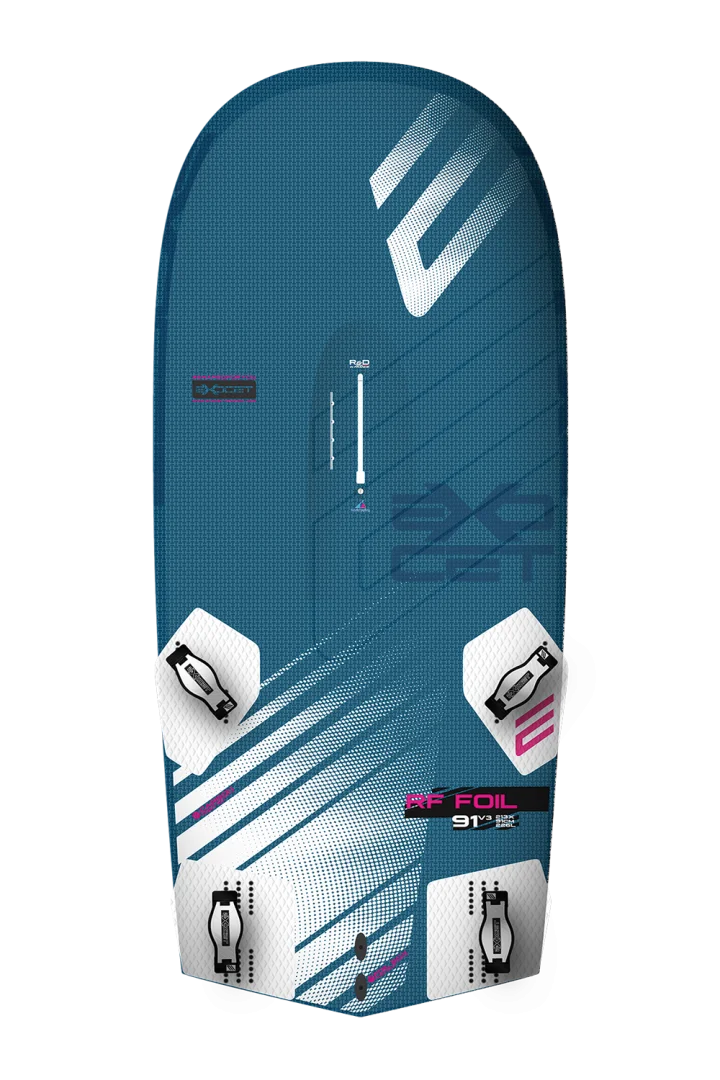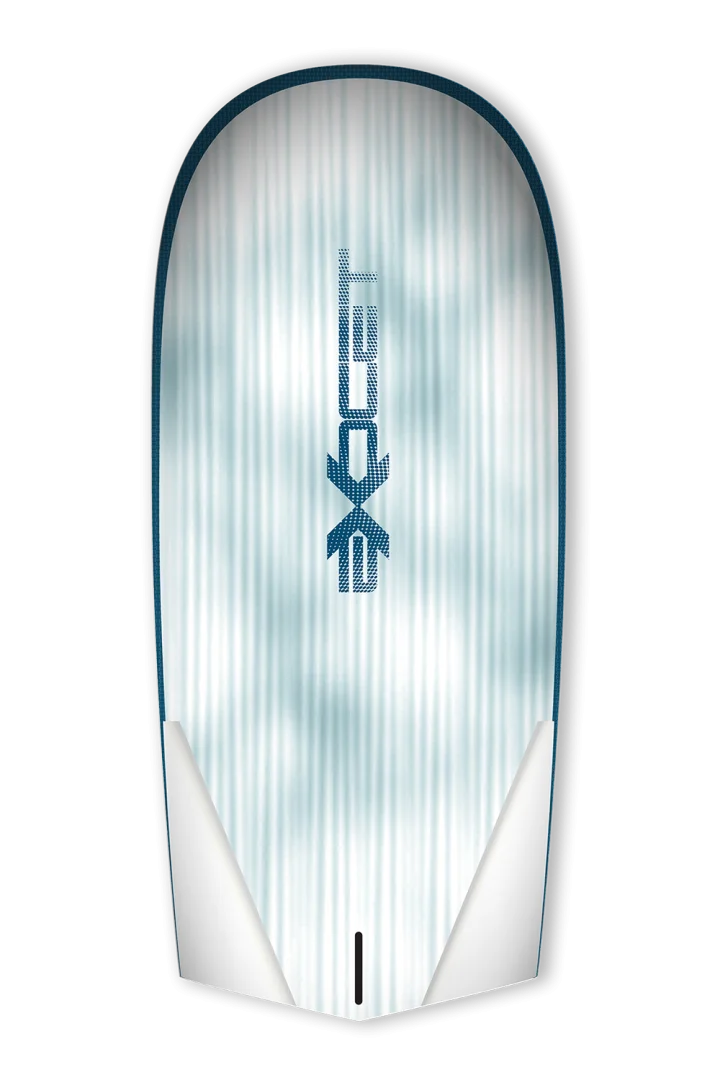 Tech Specs
FOIL BOX POSITIONING
FOIL BOX POSITIONING
The deep tuttle foil box is set as far back as possible. Combined with the frontal volume distribution, the board take of even in ultra-light conditions.
FRONT FOOT BRIDGE
FRONT FOOT BRIDGE
The deck and pads are designed to keep the front foot planted slightly higher than the back foot. This offers more control over the board trim while in flight even at high speeds as well as makes gybing easier.
VOLUME DISTRIBUTION
VOLUME DISTRIBUTION
Lots of board volume is shifted to the frontal part to assist with an early take-off.
Comparison
Product
Technology



Volume



Length



Width



Weight +/- 6% KG



Fin Box



Sail Range



RF Foil 71 Carbon
Carbon Sandwich
125 L
198 cm
71 cm
8.4 kg
Deep Tuttle (Foil Box)
4.0 - 7.5
RF Foil 81 Carbon
Carbon Sandwich
168 L
210 cm
81 cm
9.4 kg
Deep Tuttle (Foil Box)
4.0 - 8.5
RF Foil 85 Carbon
Carbon Sandwich
214 L
210 cm
85 cm
10.7 kg
Deep Tuttle (Foil Box)
4.0 - 9.0
RF Foil 91 Carbon
Carbon Sandwich
215 L
210 cm
91 cm
11.3 kg
Deep Tuttle (Foil Box)
7.0 - 10.0
RF Foil 100 Carbon
Carbon Sandwich
226 L
213 cm
100 cm
11.6 kg
Deep Tuttle (Foil Box)
6.0 - 10.0