Freefoil Silver
The Freefoil embodies the spirit of windfoiling without any constraints - effortlessly taking off and enjoying the sensation of flight with minimal effort.

With the forward placement of the widest point, along with a mostly straight rocker extending up to the front foot area, Freefoil rapidly accelerates to its optimal planing speed. Due to its generous width, the board will stay on course and maintain trim even if a sailor is not accurate with his movements or positioning.

For smooth take-offs, the foil box is positioned slightly forward, allowing riders to easily settle into the footstraps and fine-tune the board's trim before ascending into flight.

The deck maintains a flat profile throughout the board, with a slight curve reserved for the footstrap region. This shape encourages a comfortable, natural foot placement on the deck.

During flight, the rear foot is positioned slightly closer to the center line than the front foot, thanks to the narrower tail. Such configuration imparts greater control over the foil's behavior and lift. If the rider should falter, the Freefoil incorporates an ample nose rocker and thoughtfully tucked rails to cushion any abrupt landings.

Designed primarily for progression and recreational freeride foiling, the Freefoil is best when paired with less technical no-cam moderately sized sails.

The Freefoil range had been updated with US Box boxes, making it wing-compatible.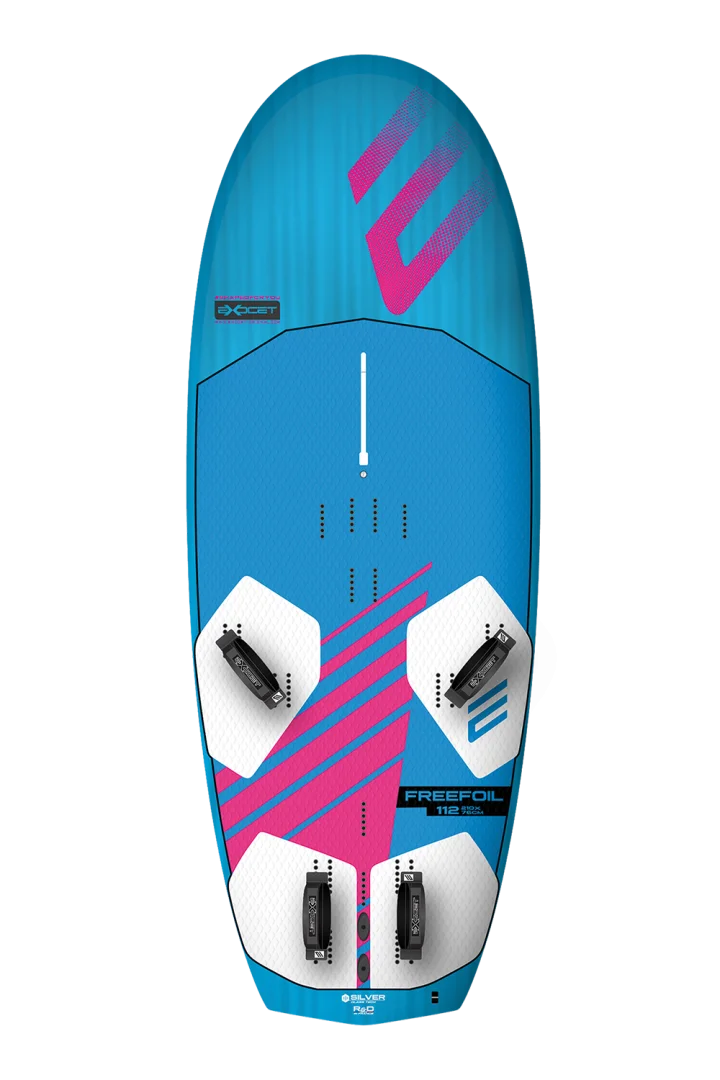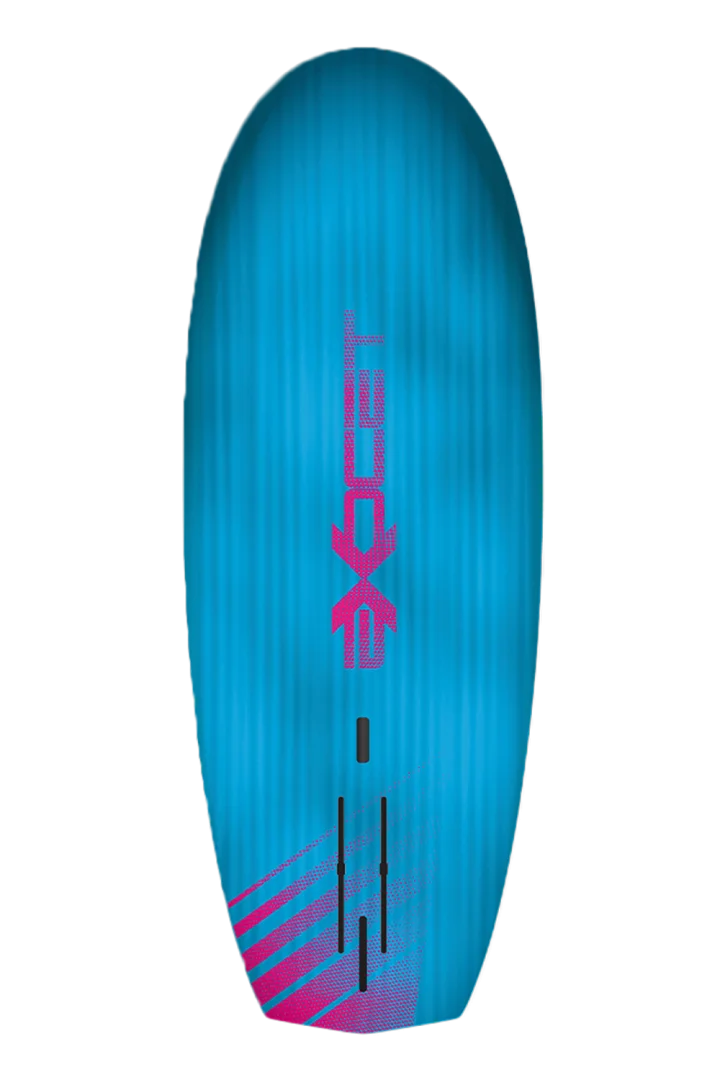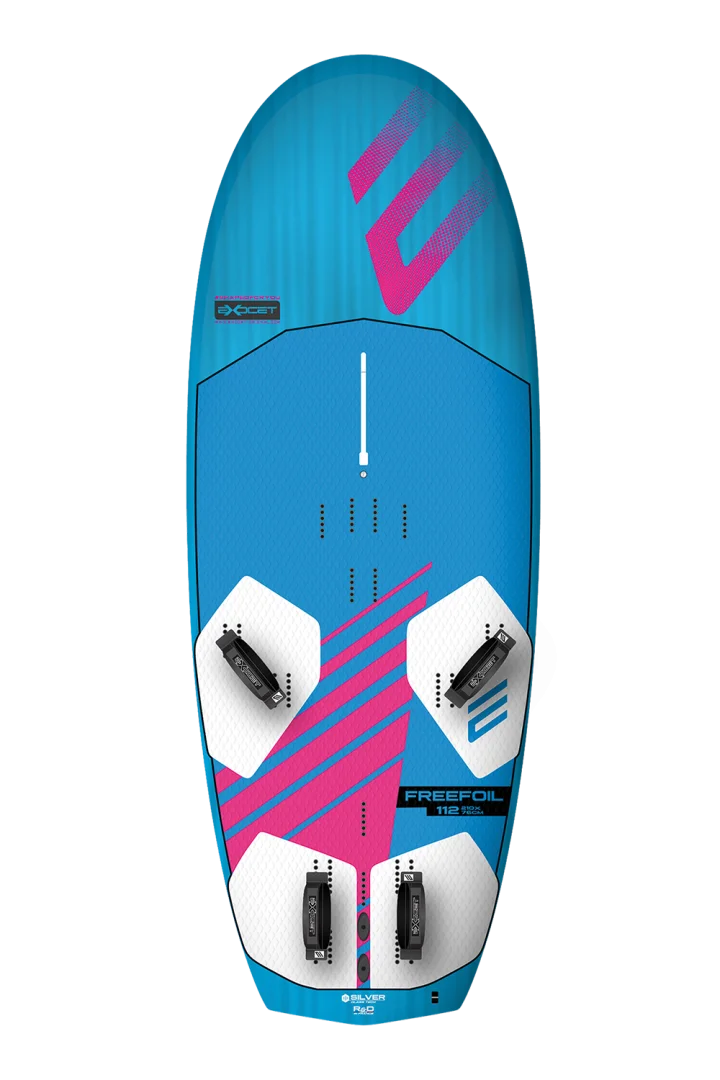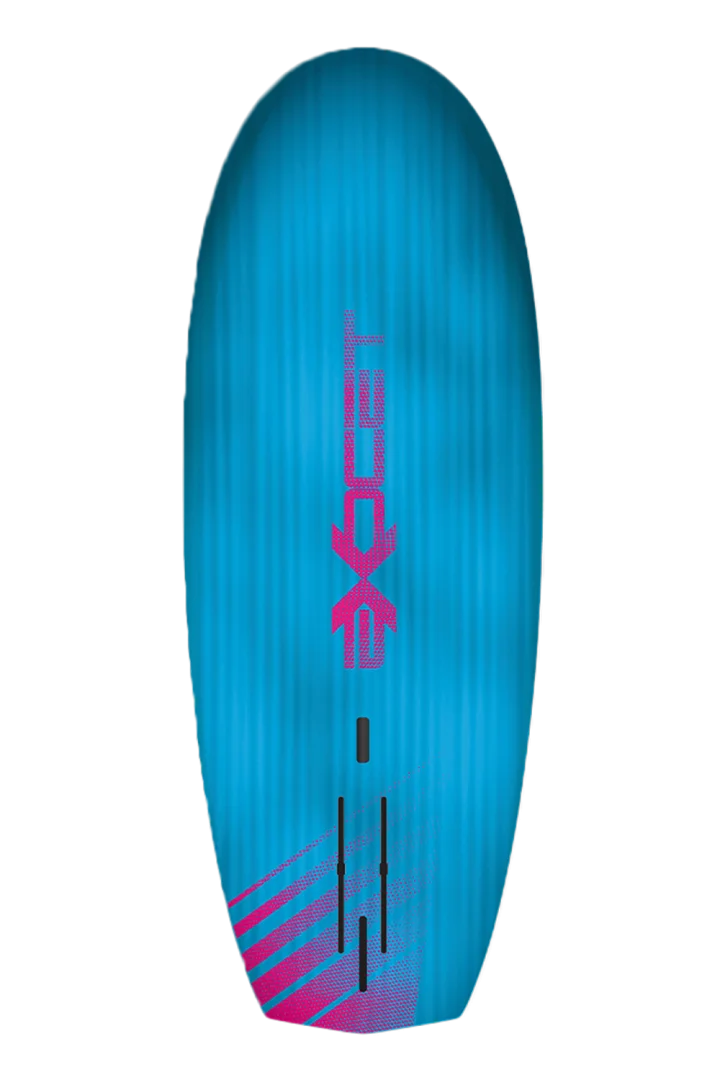 Characteristics
Easy Take Off
A combination of deck and tail shape tweaks, along with repositioning the footstraps closer to the center, aimed at making the board fly with minimum power.
Easy Freefoiling
The Freefoil range is particularly suitable for no-cam sail due foostraps inserts being positioned slightly closer to the center. In flight, this position makes the board less sensitive to loss of balance.
Tech Specs
SILVER CONSTRUCTION
SILVER CONSTRUCTION
The Silver Construction features a high-quality build that combines a full-wrap PVC deck and bottom with fiberglass layers. This construction results in a premium product where the full-wrap PVC contributes to excellent stiffness. Boards built with this construction are able to maintain a lightweight and durable hull.
LIGHTLY DOMED DECK
LIGHTLY DOMED DECK
A lightly domed deck around the footsraps encourages a more organic and energy-saving stance for longer flight sessions.
NARROW TAIL
NARROW TAIL
A narrow tail pushes the back foot closer to the center line allowing better control over the lift.
DEEP TUTTLE BOX
DEEP TUTTLE BOX
All boards in the range feature Deep Tuttle Box as a standard.
DOUBLE US BOX
DOUBLE US BOX
The position of the double US-box makes the Freefoil range wing compatible