WindSup V4 Full Eva
The core principle behind Exocets' Windsup is less time on the beach and more fun on the water.

With its distinctive drop-like shape, inspired by surf longboards, the Windsup works is an exceptional platform for recreational water sports. Whether it's stand-up paddleboarding (SUP), windsurfing, or even wind foiling, the setup is yours to choose from.

Step tail is a very distinct design feature. It gives the board excellent glide capabilities in sub-planing mode, making it ideal for recreational SUP paddling. The concave bottom shape towards the front enhances board directional stability.

When the wind picks up, the board can be quickly set into an adept windsurfing platform. As it attains planning speed, the step tail lifts above the water surface, effectively shortening the board by approximately 35cm. This unique feature enables the board to achieve speeds exceeding 27 knots with ease.

The bottom of the board is designed with a generous V shape. Coupled with gently rounded, tucked rails, the Windsup remains comfortable even in choppy conditions.

All sizes of the Windsup lineup are equipped with a reinforced foil box, facilitating the swift setup of the board for wind foiling sessions as well.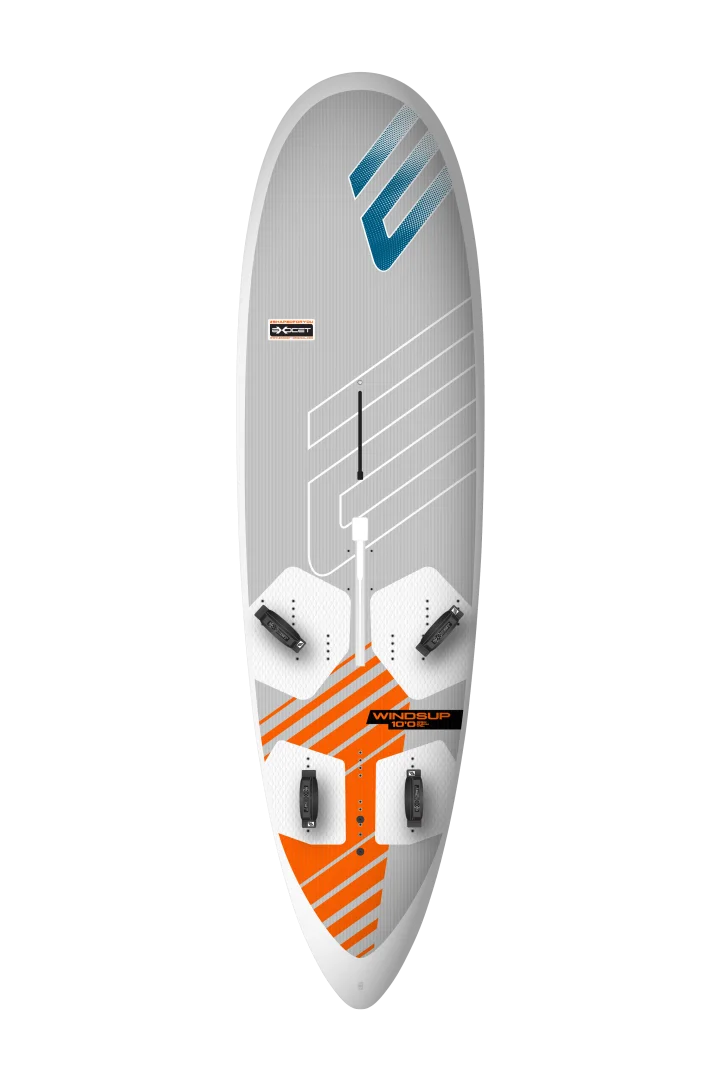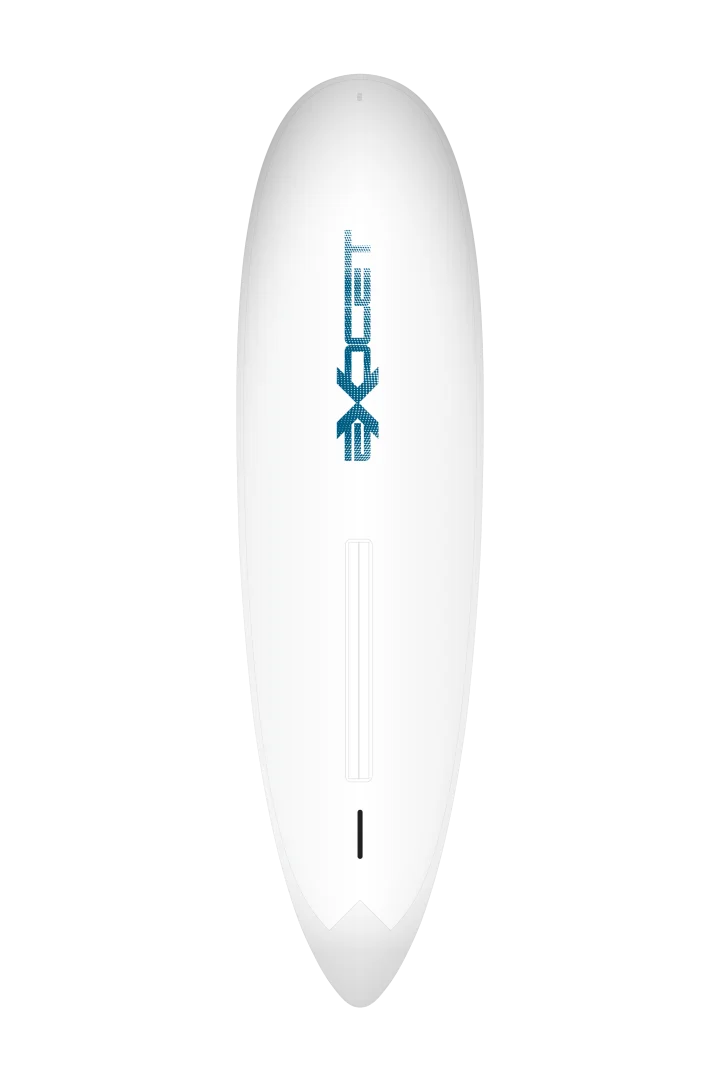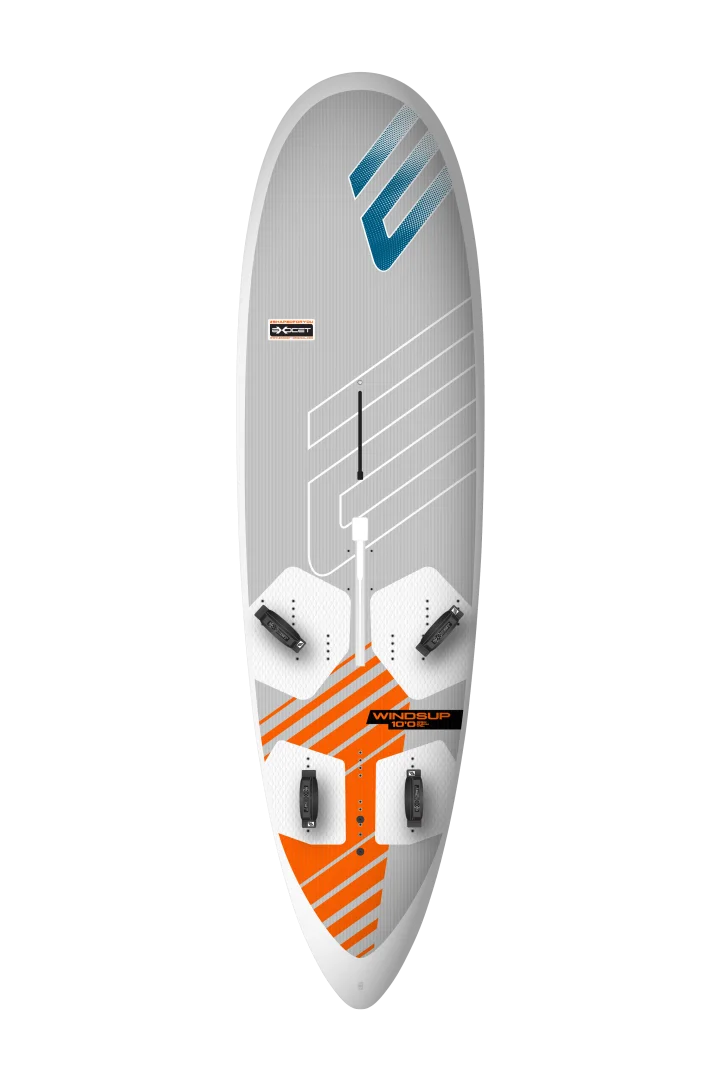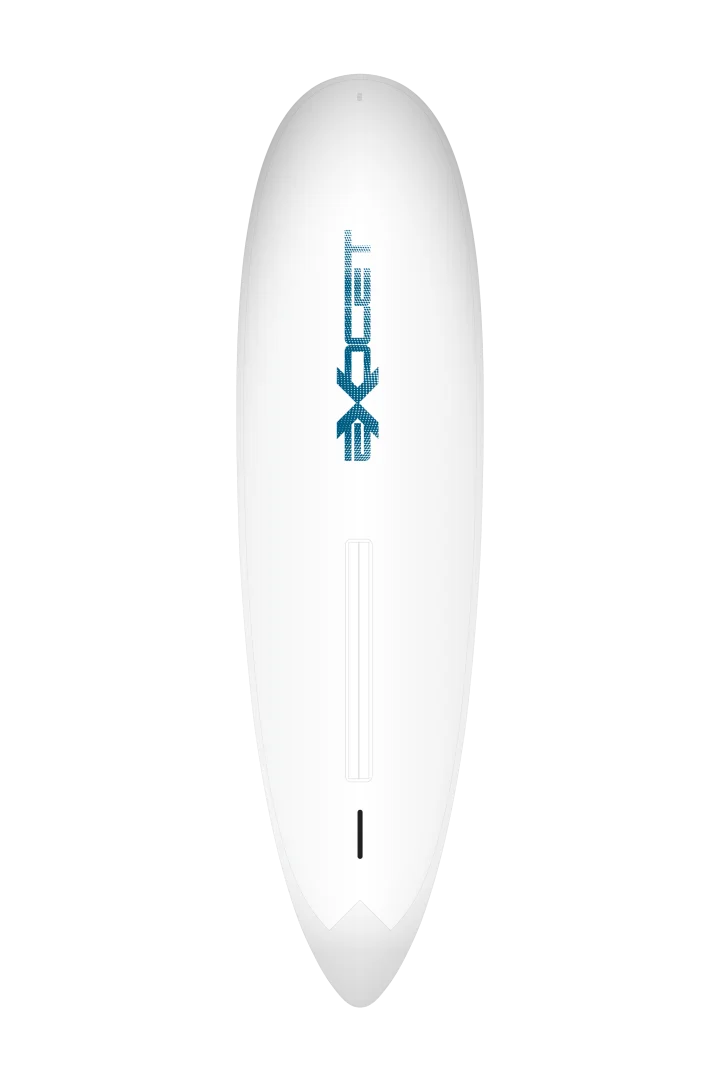 Characteristics
CROSSOVER
The board is designed to offer three disciplines in one fun package: SUP, Windsurfing and Wind Foiling.
LOW WIND DESIGN
Shaped in a likeness of a surf longboard, the Windsup is optimized to perform well in sub-planing and marginal conditions.
Tech Specs
ADVANCED SANDWITCH TECHNOLOGY (AST)
ADVANCED SANDWITCH TECHNOLOGY (AST)
The AST boards are built using a monolithic design that combines matte fiberglass, resulting in a straightforward yet robust structure. All boards feature a full-wrap fiberglass rail band to enhance strength and longevity. This construction boasts an excellent balance between price and quality, delivering exceptional durability.
STEP TAIL
STEP TAIL
The step tail reduces the effective length of the board by almost 30 cm. This makes the board react and respond like a much shorter board.
BOTTOM SHAPE
BOTTOM SHAPE
The distinct V bottom shape allows easier rail-to-rail transitions and rides better in choppy conditions.
RETRACTABLE DAGGERBOARD
RETRACTABLE DAGGERBOARD
The daggerboard enhances board stability in light winds and can be retracted for planning.
FULL EVA DECK
FULL EVA DECK
The full EVA deck of the board ensures excellent grip, optimal comfort, and enhanced safety across the entire surface.