Scross Carbon
Our S-Cross range represents the latest generation of freerace boards developed by Exocet.

If you're seeking a slalom board that excels on the course but is comfortable to ride, the S-Cross is the perfect choice.

We have completely redesigned the lineup, introducing new shapes that offer a compact outline and a reworked hull. These boards feature added V under the straps, allowing for early planing and a lively feel underfoot. Despite their high performance, riders maintain absolute control and experience unparalleled comfort, even in challenging conditions.

Additionally, the fin box was reinforced making the S-Cross foil compatible.

The S-Cross Carbon version was developed for riders seeking heightened performance but without the excessive technicality of a full slalom board.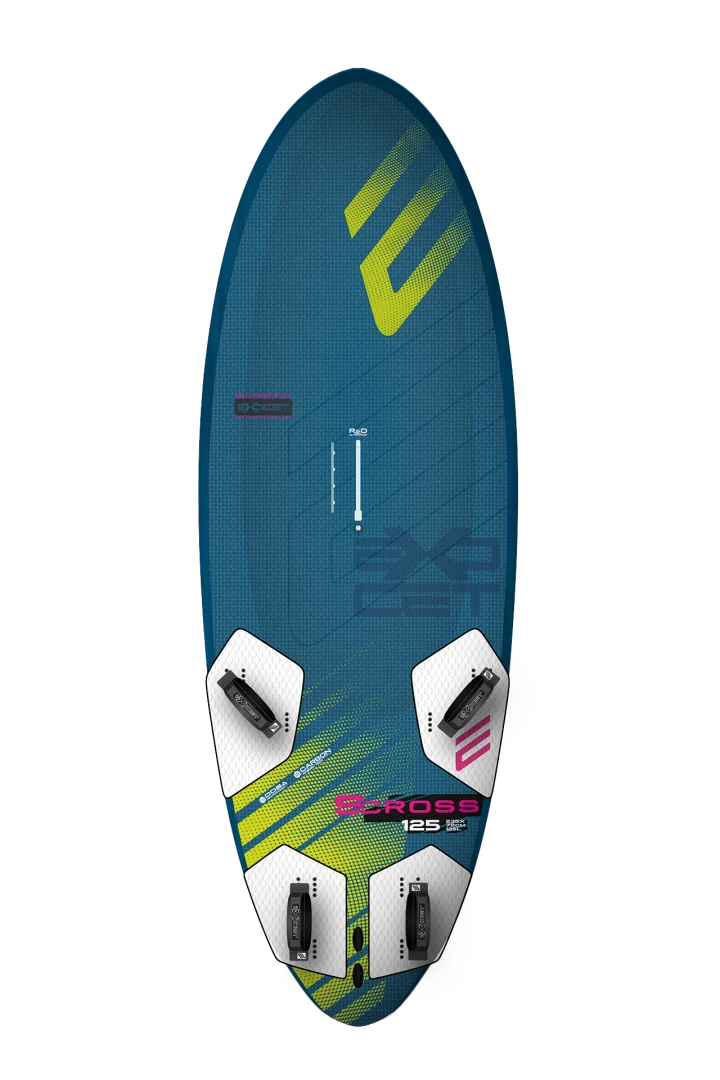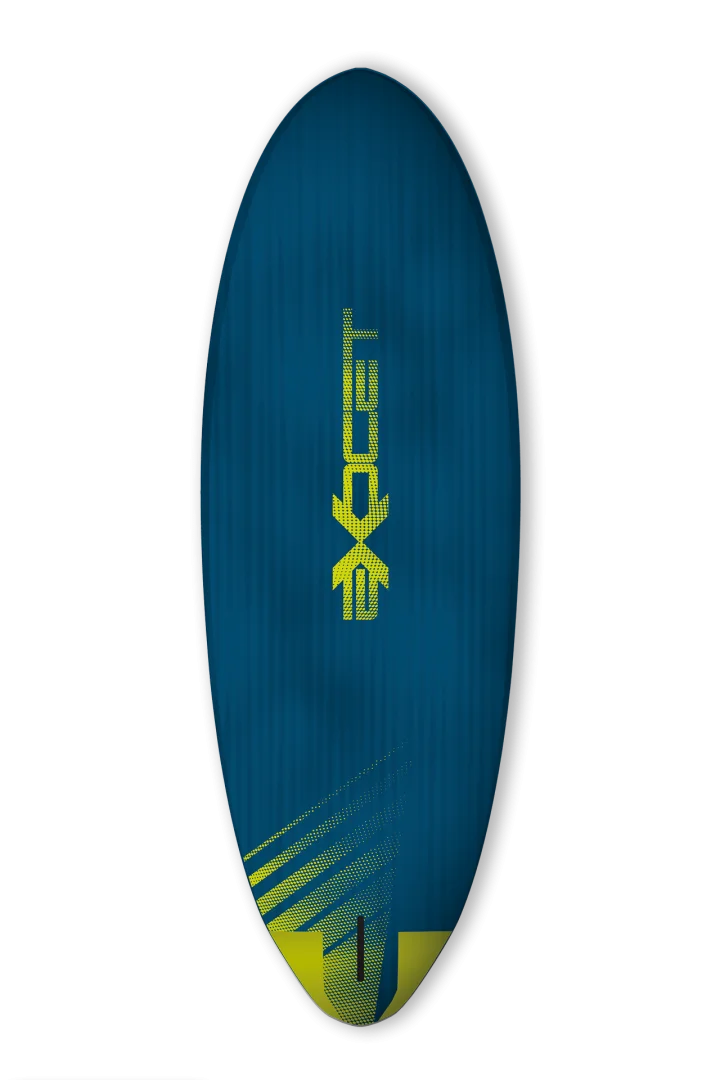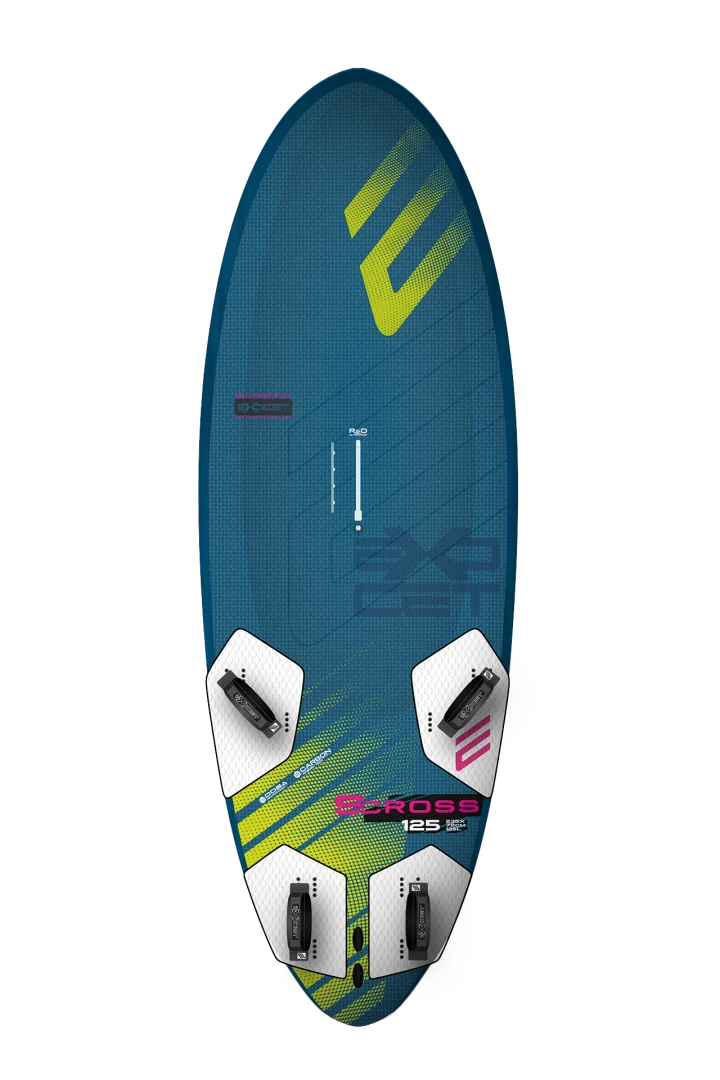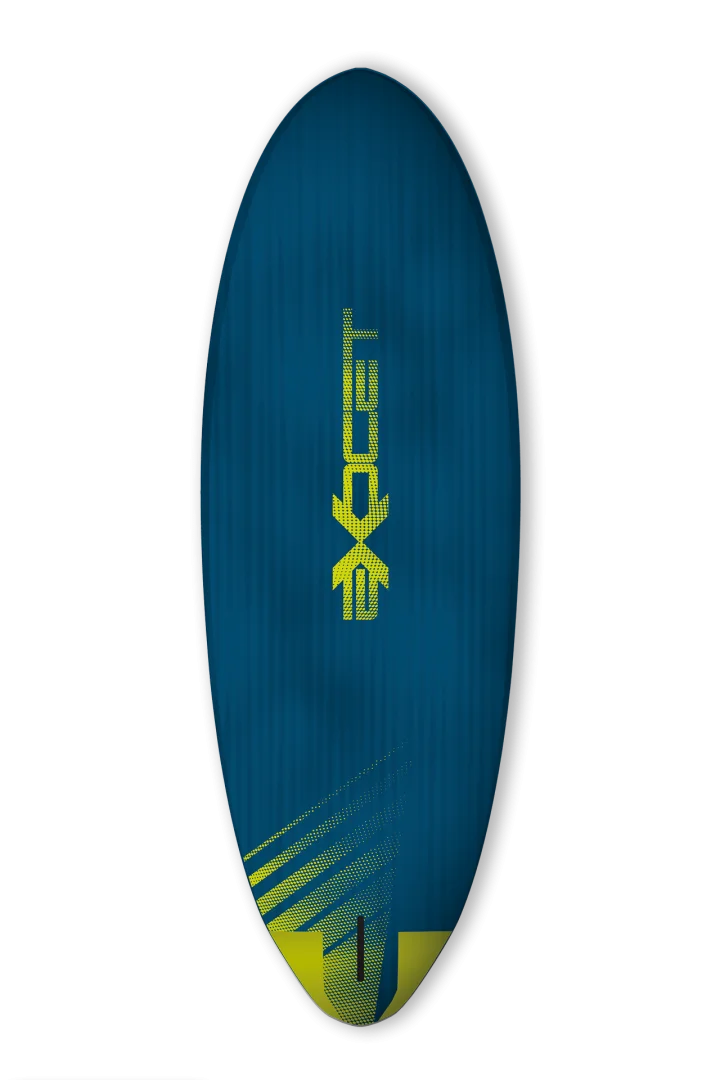 Characteristics
MAXIMIZING SPEED
S-Cross boards are tailored for riders seeking top-notch performance without the technicalities of a specialized slalom design.
The design is ideal for solo blasting sessions or friendly competitions at your local spot.
MAXIMIZING COMFORT
While designed for maximum speed, S-Cross blends it with the comfort and user-friendliness of a freeride board.
When pushing its speed limits, the board maintains exceptional control, even when faced with challenging water conditions.
Tech Specs
CARBON CONSTRUCTION
CARBON CONSTRUCTION
Carbon Construction allows the creation of the lightest designs possible. The inherent strength of carbon fibers means we can use less material compared to the fiberglass variant while still achieving exceptional durability. Carbon also enhances stiffness and responsiveness in the board, making it an ideal choice to seamlessly blend top-notch performance with minimal weight.
TAIL CUTAWAYS
TAIL CUTAWAYS
To reduce drag and improve planing and acceleration, S-Cross designs feature tail cutaways.
BOTTOM SHAPE
BOTTOM SHAPE
A prominent V shape, stretching from the footstraps all the way to the tails, assists in maintaining control at high speeds and challenging water conditions.
FOIL COMPATIBLE
FOIL COMPATIBLE
Due to its reinforced fin box, the S-Cross range is also foil compatible.
FIN SETUP
FIN SETUP
All sizes are delivered with MFC H1 racing fin.