Scross Silver
Our S-Cross range represents the latest generation of freerace boards developed by Exocet.

If you're seeking a slalom board that excels in performance without compromising on ease of use and comfort, the S-Cross is the perfect choice.

We have completely redesigned the lineup, introducing new shapes that offer a compact outline and a reworked hull. These boards feature added V under the straps, allowing for early planing and a lively feel underfoot. Despite their high performance, riders maintain absolute control and experience unparalleled comfort, even in challenging conditions.

Additionally, the fin box was reinforced making the S-Cross foil compatible.

To cater to riders seeking heightened performance without excessive technicality, we have also developed a Pro version of the S-Cross. This variant offers increased rigidity underfoot, delivering enhanced responsiveness and an exhilarating riding experience.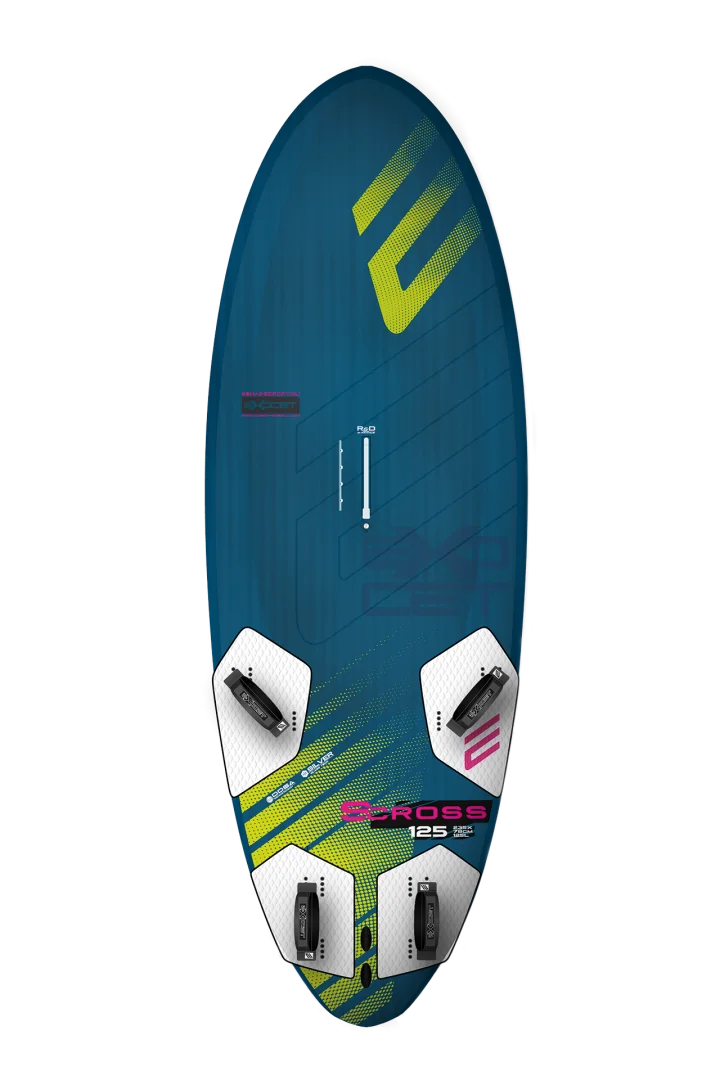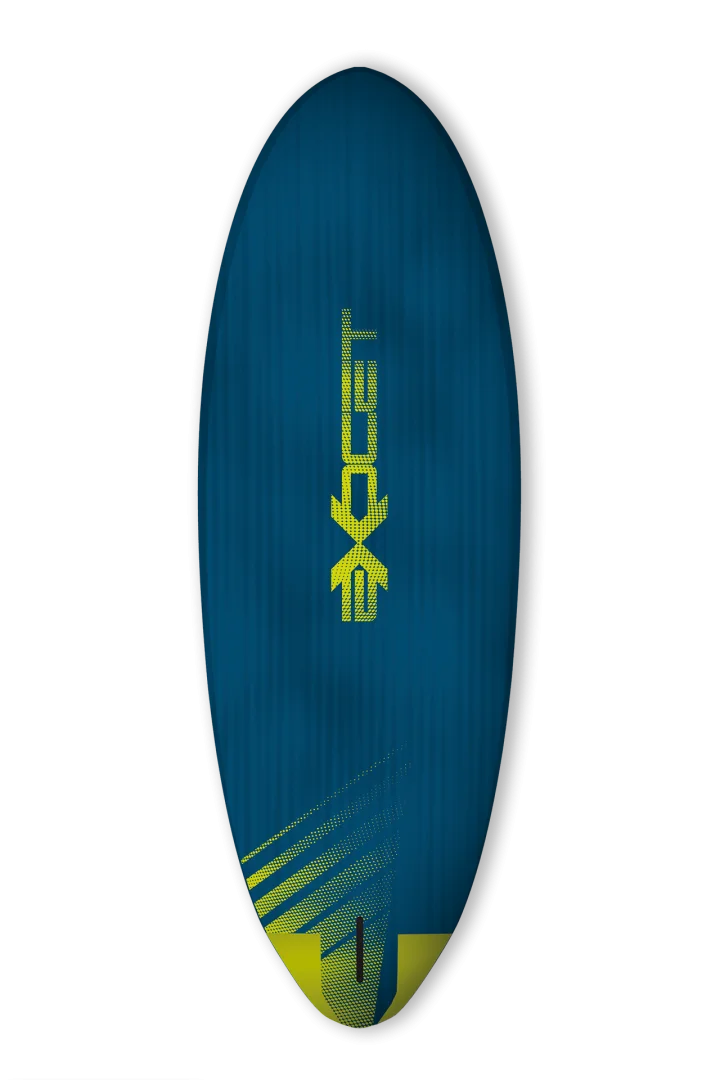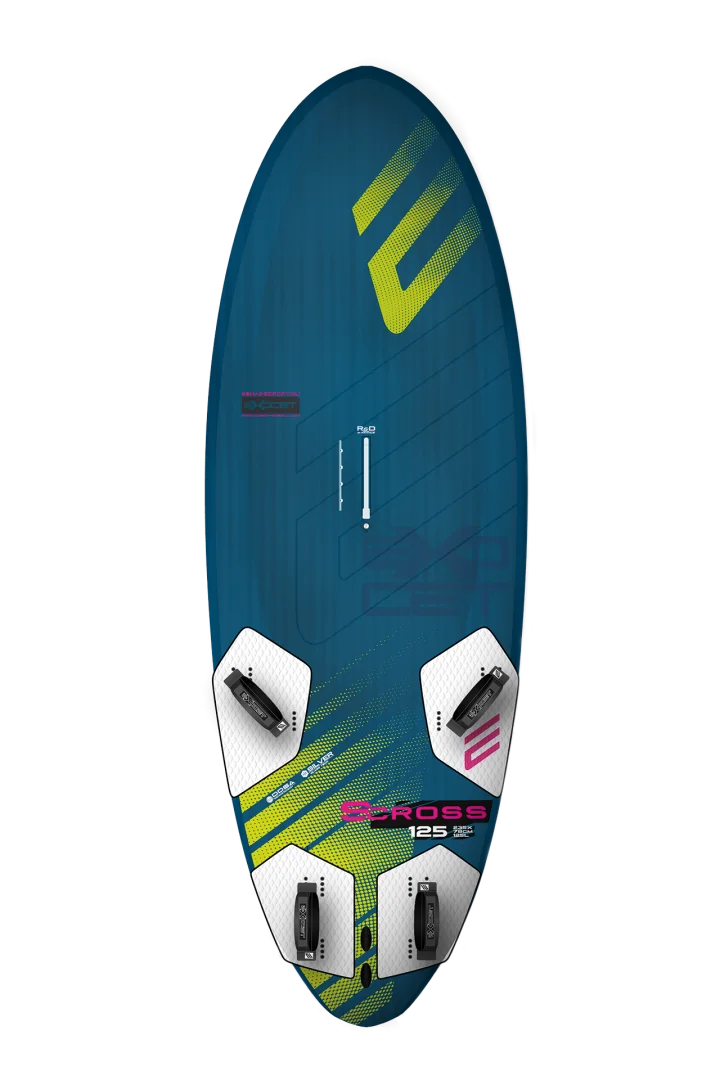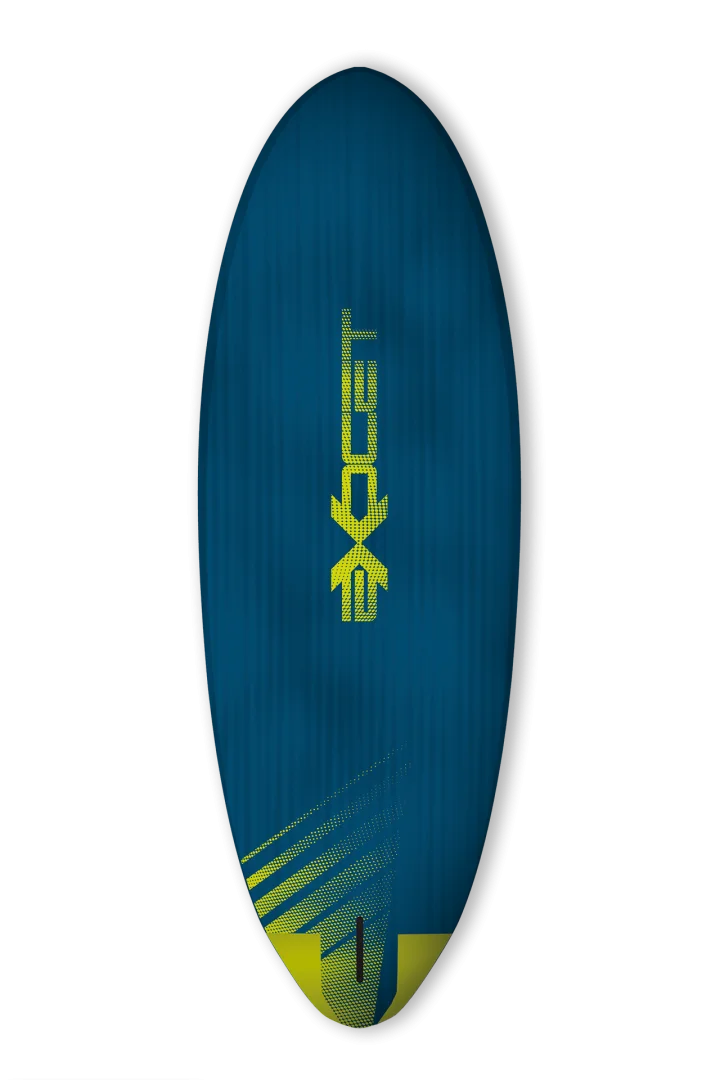 Characteristics
MAXIMIZING SPEED
S-Cross boards are tailored for riders seeking top-notch performance without the technicalities of a specialized slalom design.
The design is ideal for solo blasting sessions or friendly competitions at your local spot.
MAXIMIZING COMFORT
While designed for maximum speed, S-Cross blends it with the comfort and user-friendliness of a freeride board.
When pushing its speed limits, the board maintains exceptional control, even when faced with challenging water conditions.
Tech Specs
SILVER CONSTRUCTION
SILVER CONSTRUCTION
The Silver Construction features a high-quality build that combines a full-wrap PVC deck and bottom with fiberglass layers. This construction results in a premium product where the full-wrap PVC contributes to excellent stiffness. Boards built with this construction are able to maintain a lightweight and durable hull.
TAIL CUTAWAYS
TAIL CUTAWAYS
To reduce drag and improve planing and acceleration, S-Cross designs feature tail cutaways.
BOTTOM SHAPE
BOTTOM SHAPE
From the footsrap area and all the way to the tail, the bottom has a prominent V shape.
FOIL COMPATIBLE
FOIL COMPATIBLE
Due to its reinforced fin box, the S-Cross range is also foil compatible.
FIN SETUP
FIN SETUP
All sizes are delivered with MFC H1 racing fin.