RS 380 V PRO
The RS380 V5 is the last version of our raceboard board.

We have been able to retain all the strengths of the previous generation while developing it to improve its performance in marginal conditions. The addition of flaps on the rear increases the planning surface and thus makes the board more efficient in light wind conditions, but also upwind. Downwind performances in medium to strong wind conditions is also improved.

Even if the RS 380 V5 is the ideal weapon for raceboard races, it is nonetheless an ideal board for recreational use.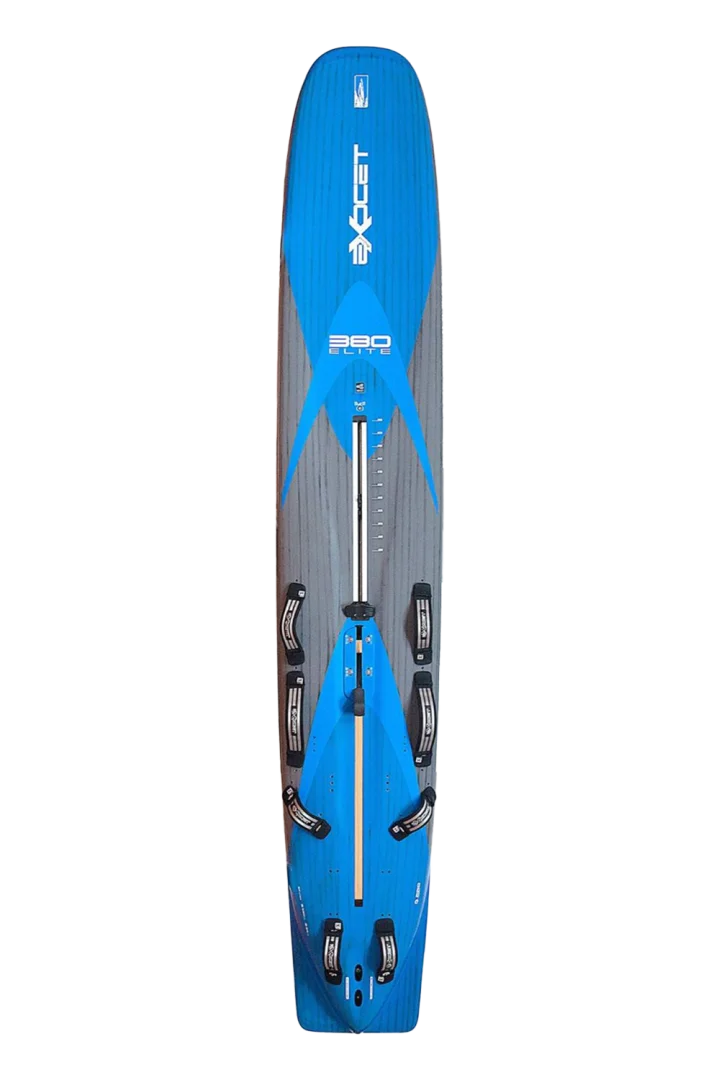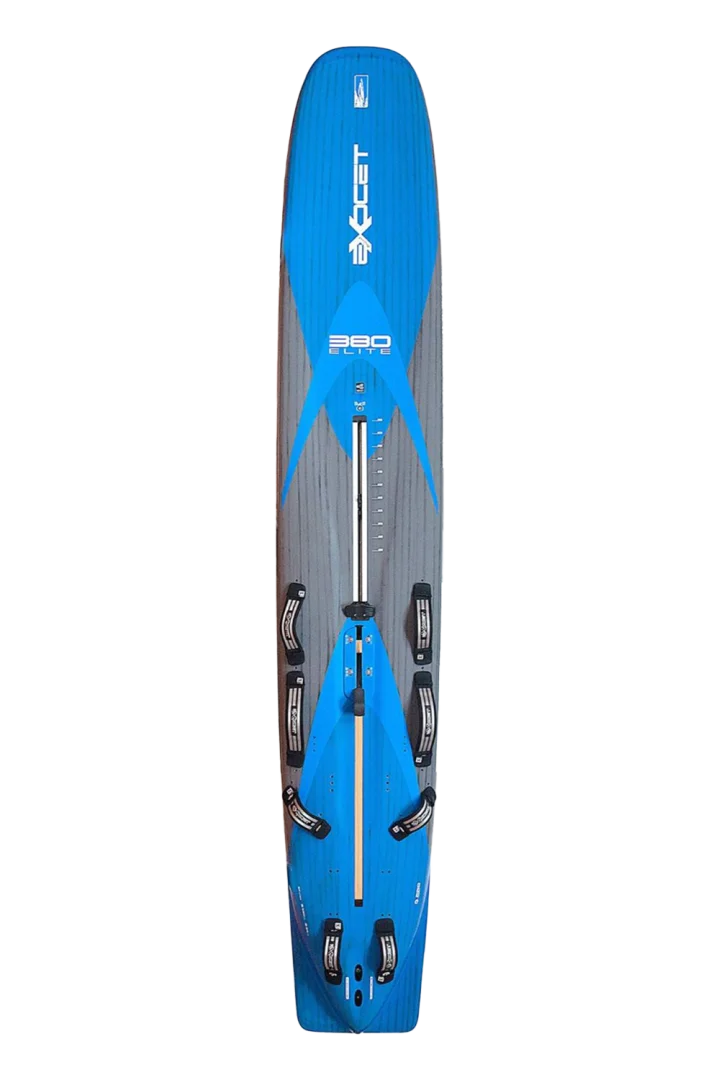 Characteristics
TACTICAL SAILING
Raceboard competition closely parallels traditional sail racing, involving upwind starts, strategic mark roundings, and tactics influenced by wind shifts.
A specialized board must excel across all reaches and weather conditions.
As always, speed remains a paramount factor in this classic form of racing.
ADAPTIVE DESIGN
The RS V5 Carbon 380 stands out in the Exocet range with its extensive array of adjustable features. Whether sailors are dealing with light breezes or powerful gusts, as well as varying water conditions, having the flexibility to swiftly fine-tune and adapt your kit becomes crucial. This capability allows sailors to harness every possible advantage on the racecourse, ensuring optimal performance no matter the conditions.
Tech Specs
RETRACTABLE DAGGERBOARD
RETRACTABLE DAGGERBOARD
A composite sandwich daggerboard is paired with a perfectly waterproof daggerboard well.
TAIL FLAPS
TAIL FLAPS
Tail flaps increase the planning surface, increasing the board's efficiency in light and marginal conditions.
FOOSTRAPS
FOOSTRAPS
RS 380 V Pros are equipped with 8 footstraps.
MAST TRACK
MAST TRACK
The mast track allows changing the sail position on the go, offering versatility in different wind strengths and angles.
FIN SETUP
FIN SETUP
All RS 380 V Pro boards are supplied with a CNC G10 fin.