RS Slalom
The new RS designs are purpose-built boards designed to meet the rigorous standards of PWA slalom events, ensuring top performance in all conditions.

Each shape has been optimized and tested for a specific wind range to deliver an exceptional performance regardless of the conditions.

To keep the racer's focus on maintaining speed through the course, all outlines have undergone through subtle tweaks to exercise control even when conditions get rough. These refinements, such as reducing the outline curve near the front foot area and introducing a more pronounced V-shape on the bottom from the back foot to the mast track, provide enhanced control even in challenging conditions.

Volume had been redistributed in the footstraps area allowing riders to adopt a more locked-in stance. Alongside this, the reduction in rail thickness in the nose area provides the RS boards with a superb grip in the gybes, allowing you to maintain a competitive edge on the course

While these boards offer outstanding slalom performance, we have also incorporated Exocet's DNA by integrating DDSA (double-density shock absorbers), which provide much-needed comfort and control, vital elements for both PWA races and long-distance sailing.

The RS 58 features a slightly different shape within the RS range, drawing inspiration from the legendary Exocet Turboboost 58. The hull plan has been reimagined and updated, including adjustments to the outline and volume distribution. Tail cutouts had been removed to prioritize control over the release in stormy small sail heats. Overall, this board is perfect for high-wind conditions, whether on flat water or in challenging conditions, providing absolute comfort and confidence.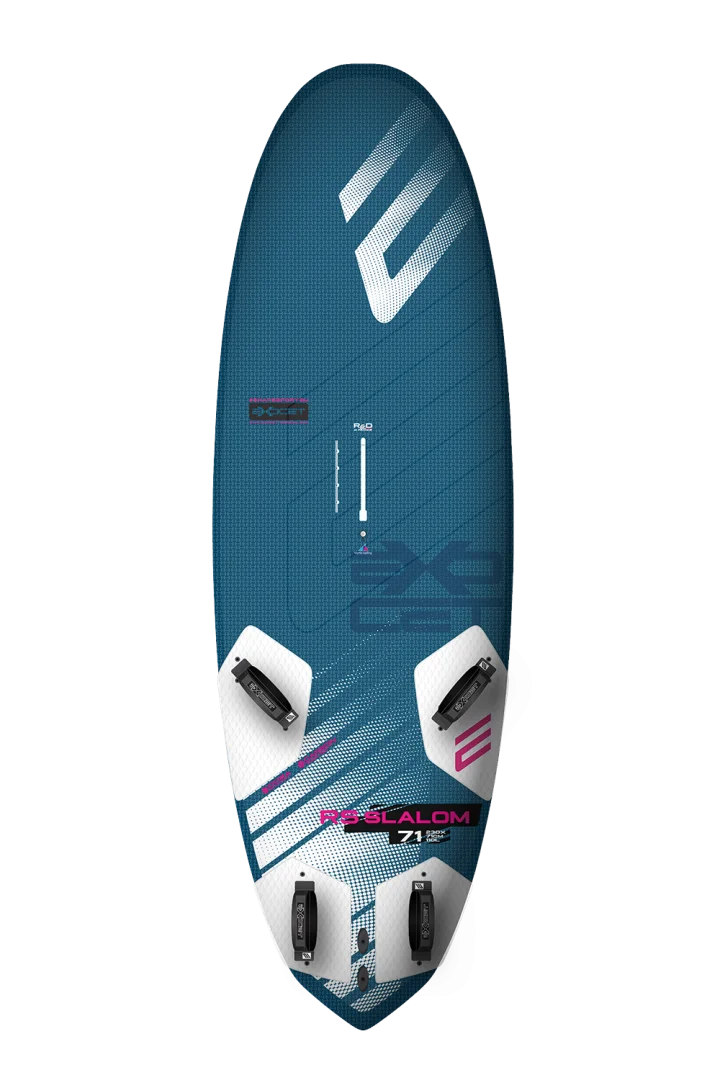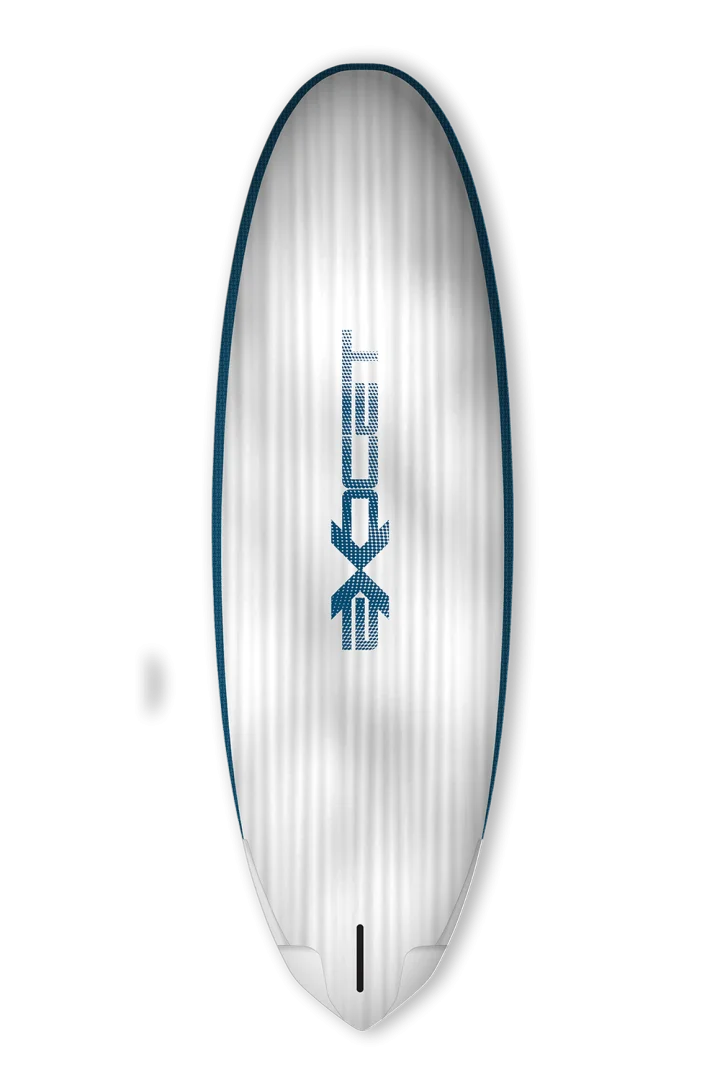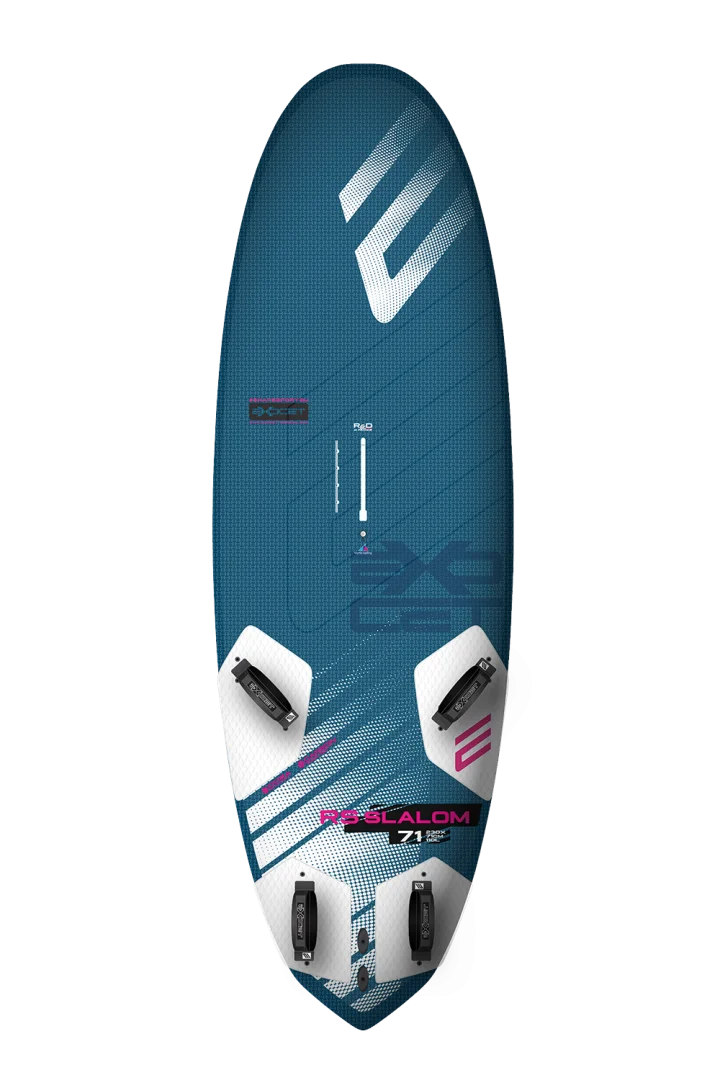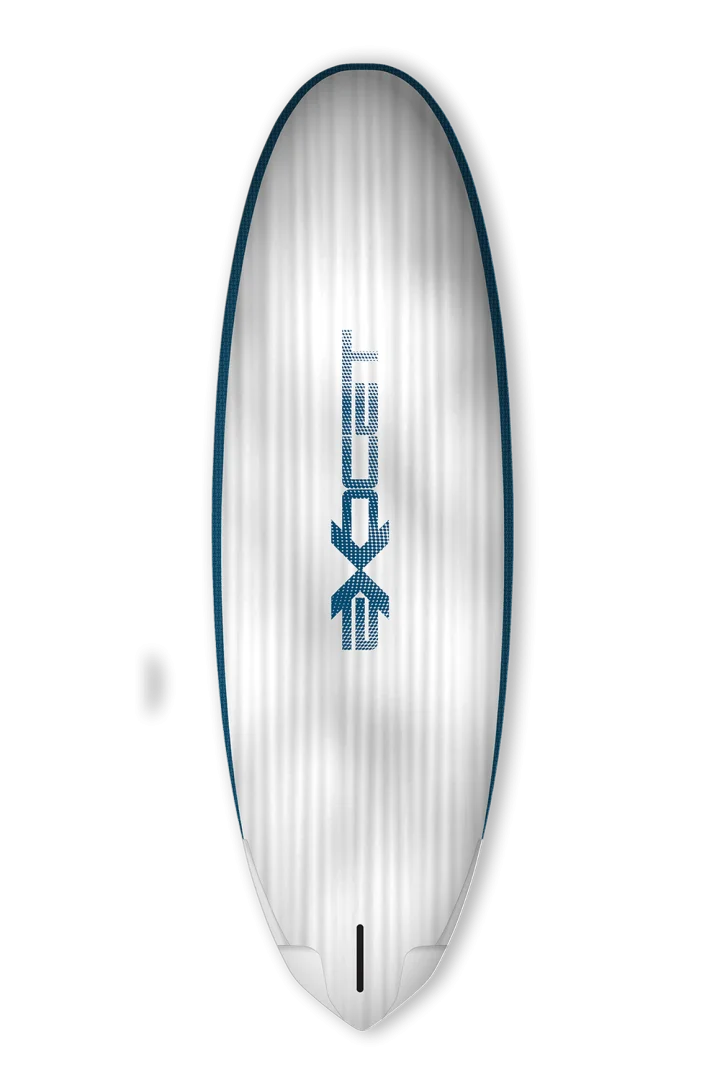 Characteristics
PWA SLALOM DESIGN
The design has undergone rigorous testing and fine-tuning to ensure it meets the demanding conditions faced by riders during PWA events.
WIND RANGE
With their specialized designs, RS Slalom designs are finely tuned to deliver peak performance and control in their respective wind ranges,
TOP SPEED & CONTROL
The RS Slalom boards are specifically engineered for advanced to expert riders and deliver exceptional speed, control, and responsiveness, allowing riders to push their limits.
Tech Specs
OUTLINE
OUTLINE
Board rails and outlines have been meticulously tweaked to push the speed further but without sacrificing comfort and control.
VOLUME DISTRIBUTION
VOLUME DISTRIBUTION
Volume is distributed to see the board maintaining its balance through lulls and gybes.
PINCHED TAIL
PINCHED TAIL
The pinched tail ensures control at maximum speed and smooth-flowing gybes.
CUT OUTS
CUT OUTS
To reduce drag and improve planing and acceleration, RS designs feature tail cutaways.
DOUBEL DENSITY SHOCK ABSORBERS (DDSA)
DOUBEL DENSITY SHOCK ABSORBERS (DDSA)
Positioned beneath the rider's feet when secured in the footstraps, the shock absorbers are designed to offer heightened comfort during challenging conditions and landings from jumps. The combination of triple layer footpad and DDSA minimizes strain on the rider's body, particularly during some heavier landings, and enhances overall comfort.
Comparison
Product
Technology



Volume



Length



Width



Weight +/- 6% KG



Fin Box



Sail Range



RS 58
Carbon Integra
80 L
230 cm
58 cm
6.2 kg
Tuttle Box
5.0 - 7.0
RS 62
Carbon Integra
95 L
230 cm
62 cm
6.6 kg
Tuttle Box
5.7 - 7.0
RS 71
Carbon Integra
115 L
230 cm
71 cm
7.4 kg
Deep Tuttle Box
6.3 - 7.8
RS 85
Carbon Integra
140 L
230 cm
85 cm
8.5 kg
Deep Tuttle Box
7.8 - 10.0