Xwave
The X-Wave is our ultimate product for all wave riders who want a perfect board to ride any wave around the world.

We've made significant improvements to our largest volumes and completely revised the shapes and characteristics of the 95 and 103. The X-Wave range now includes the 78 and 85, which offer ultra-modern and compact boards. With their 5-slot box, they can adapt to any type of sailing, whether slashy or directional, while maximizing handling and reactivity. They offer explosive planing starts, cutting bottom turns, and extreme responsiveness. They are equally comfortable in the surf as in jumps and rotations.

In the thruster configuration, you will have perfect maneuverability, both in front-side and backside surfing, with solid support. In the single configuration, you can enjoy a more directive board that adapts to all conditions while providing support and fast rides on the spot.

With a quad setup, you will be able to perform new school maneuvers more easily while enjoying a board that is easy to slash.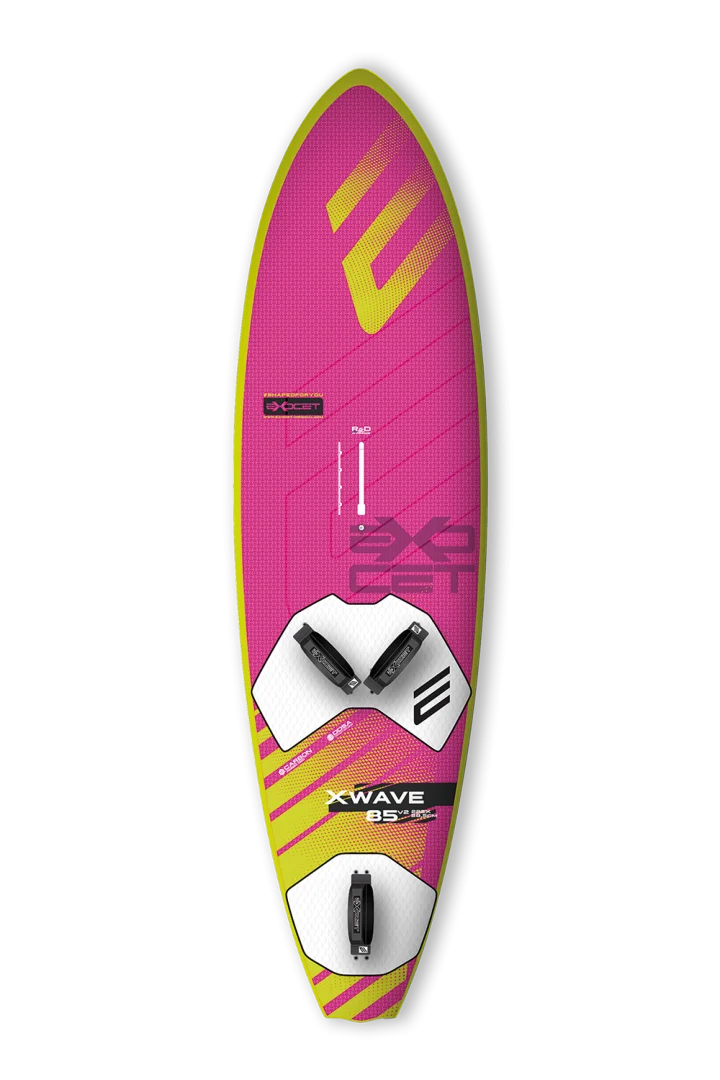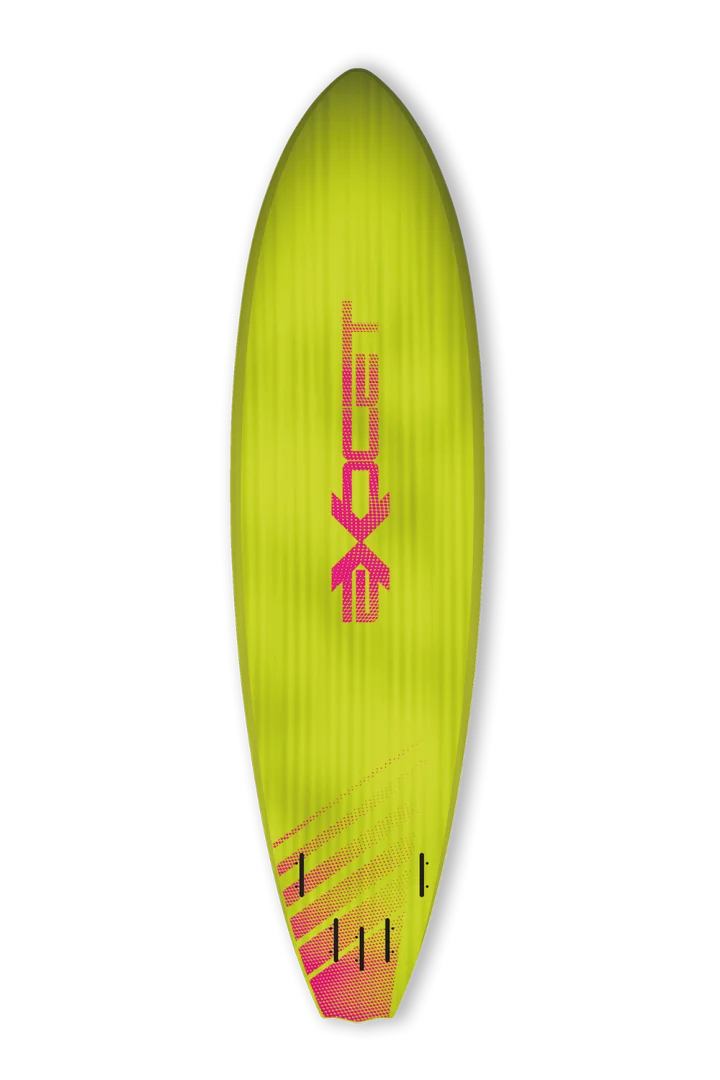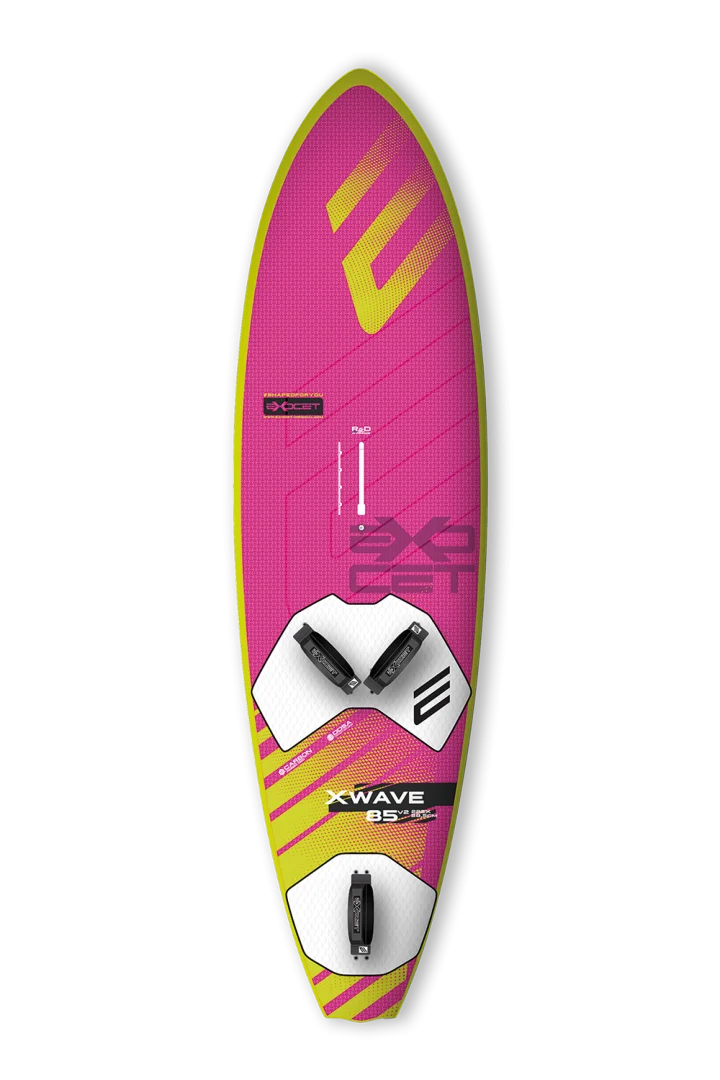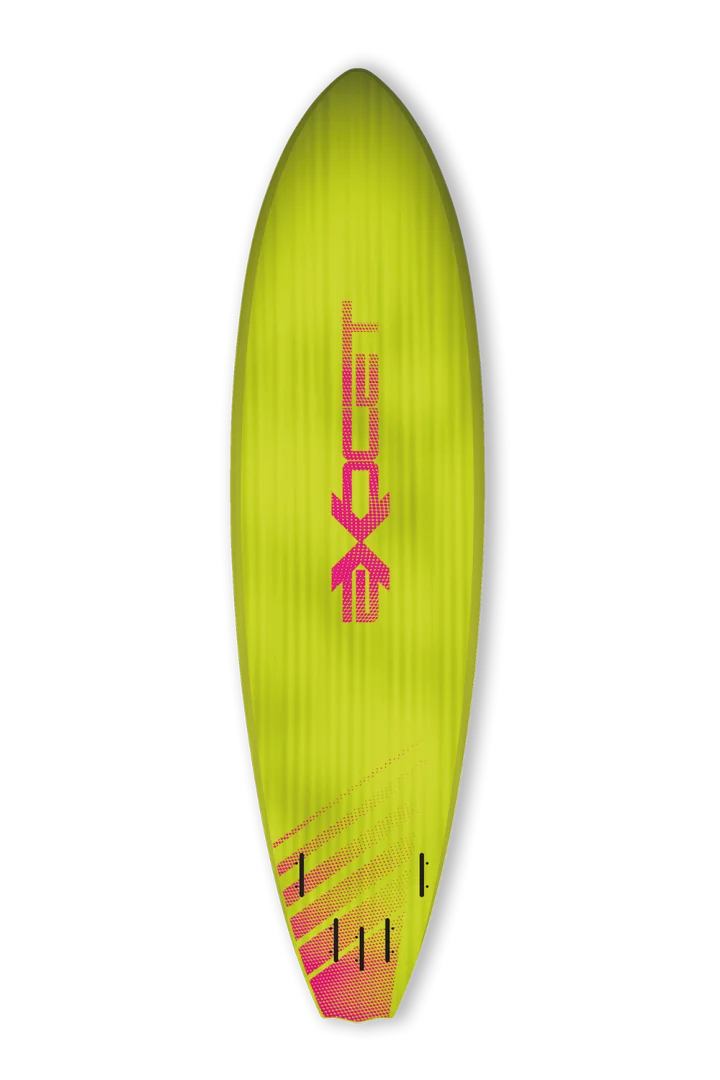 Characteristics
WIDE CONDITIONS RANGE
With multiple fine-tuning and setup options, X-Waves can be adapted to a variety of personal style preferences and world wave conditions ranging from local breaks to those exhilarating big days.
GREAT MANEUVERABILITY AND RESPONSIVNESS
Sporting a compact shape, X-Waves bring about fantastic control in all types of wave conditions. This means riders can tweak their turns based on where they are riding and add a touch of style by sending a spray of water as they cut through the wave's lip.
Tech Specs
FINETUNED OUTLINE
FINETUNED OUTLINE
78 and 85: outline pinched at the rear, rail angles reshaped and hull volume redistributed to make the board move responsive and improve rail-to-rail turns. 95 and 103: redistributed shape to work better in poorer conditions.
MULTIPLE FIN CONFIGURATION
MULTIPLE FIN CONFIGURATION
With its 5 slot box options, Xwave can be finetuned to any wave riding conditions and rider's personal style.
DUAL DENSITY SHOCK ABSORBERS (DDSA)
DUAL DENSITY SHOCK ABSORBERS (DDSA)
Positioned beneath the rider's feet when secured in the footstraps, the shock absorbers are designed to offer heightened comfort during challenging conditions and landings from jumps. The combination of triple layer footpad and DDSA minimizes strain on the rider's body, particularly during some heavier landings, and enhances overall comfort.
THRUSTER FIN SETUP
THRUSTER FIN SETUP
Delivered with MFC TF Wave fins as standard and the slot box covers.
Comparison
Product
Technology



Volume



Length



Width



Weight +/- 6% KG



Fin Box



Sail Range



Xwave 78
Carbon Integra
78 L
221 cm
57 cm
6.6 kg
5 x Slot Box
3.3 - 5.3
Xwave 85
Carbon Integra
85 L
222 cm
59 cm
6.8 kg
5 x Slot Box
3.7 - 5.7
Xwave 95
Carbon Integra
95 L
224 cm
61 cm
7.1 kg
5 x Slot Box
3.7 - 6.3
Xwave 103
Carbon Integra
103 L
226 cm
63 cm
7.2 kg
5 x Slot Box
4.0 - 6.8